I know this build has been dead for a while but I finally got some free time to upload some photos and update the build here.
I got my hands on a jdm front bumper cover replica made by carbonetics, below is some pictures of the USDM bumper support that I had to lightly trim in order to get it to fit it was not that hard I used an angle grinder to get it just right.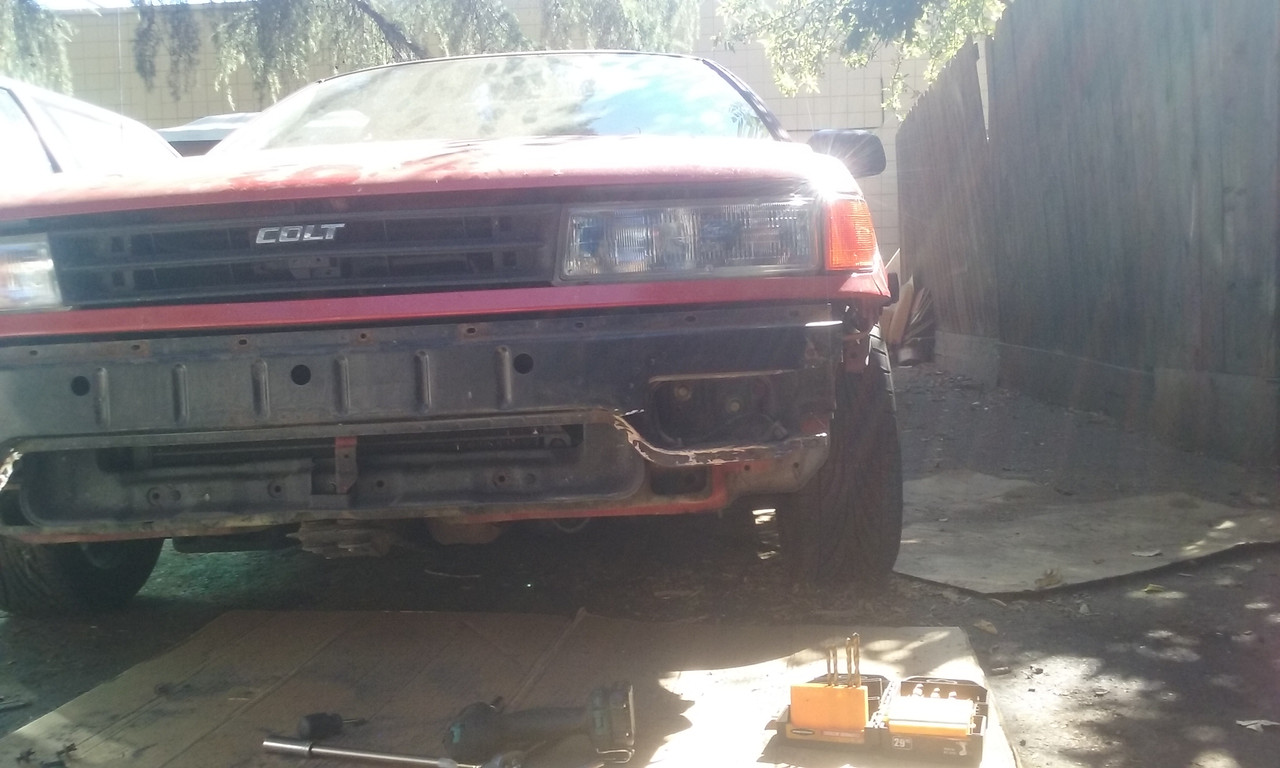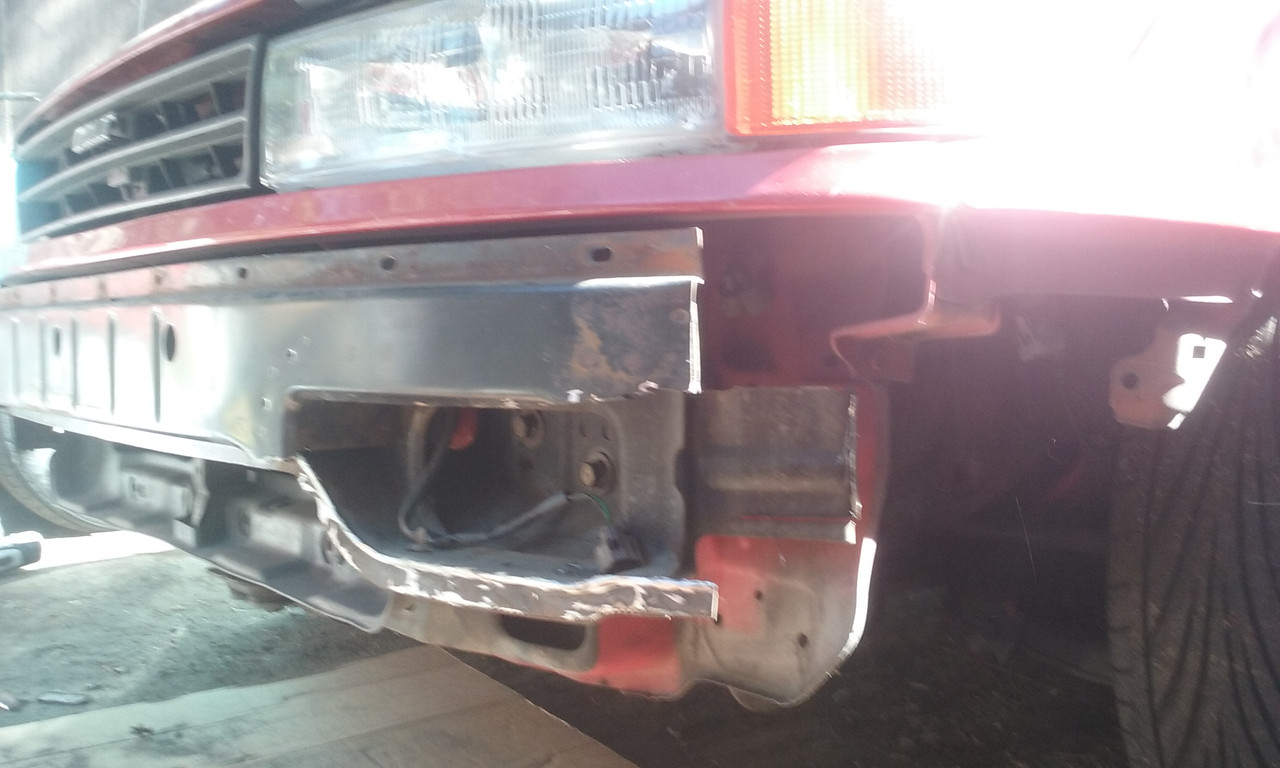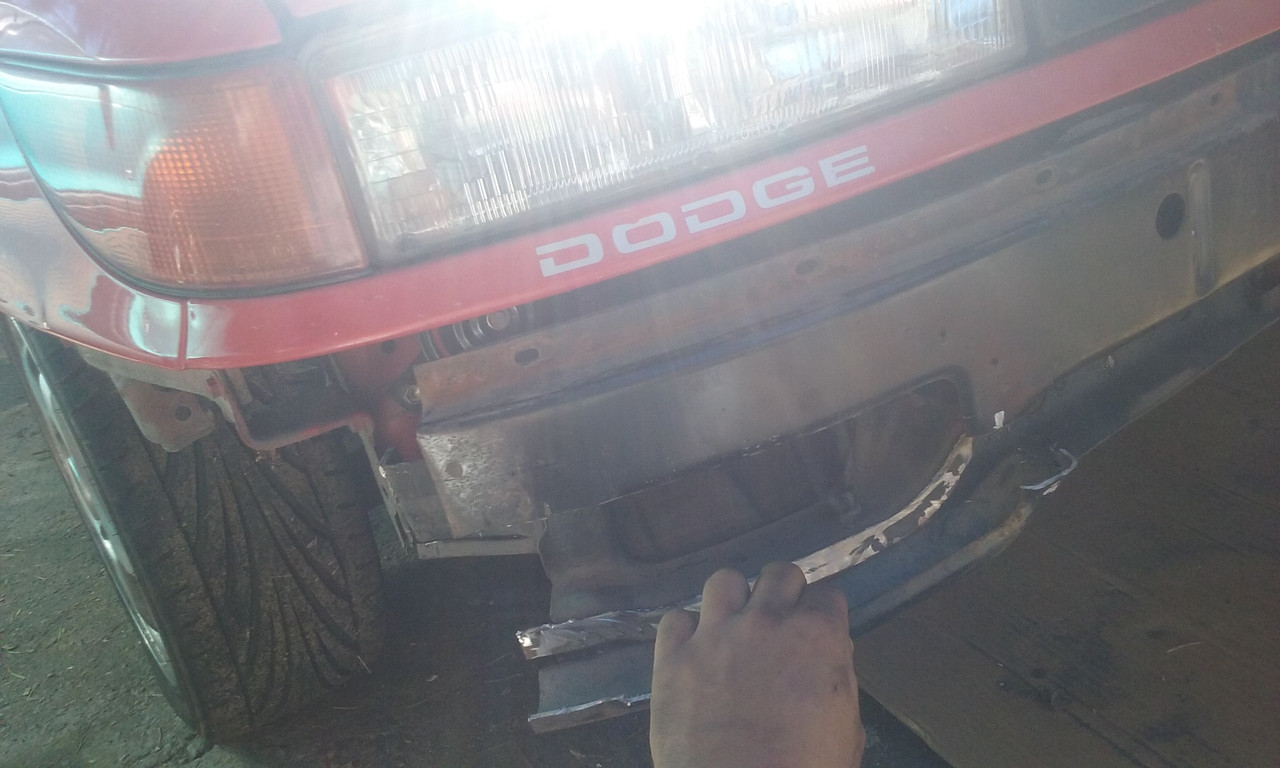 And below is the finished product.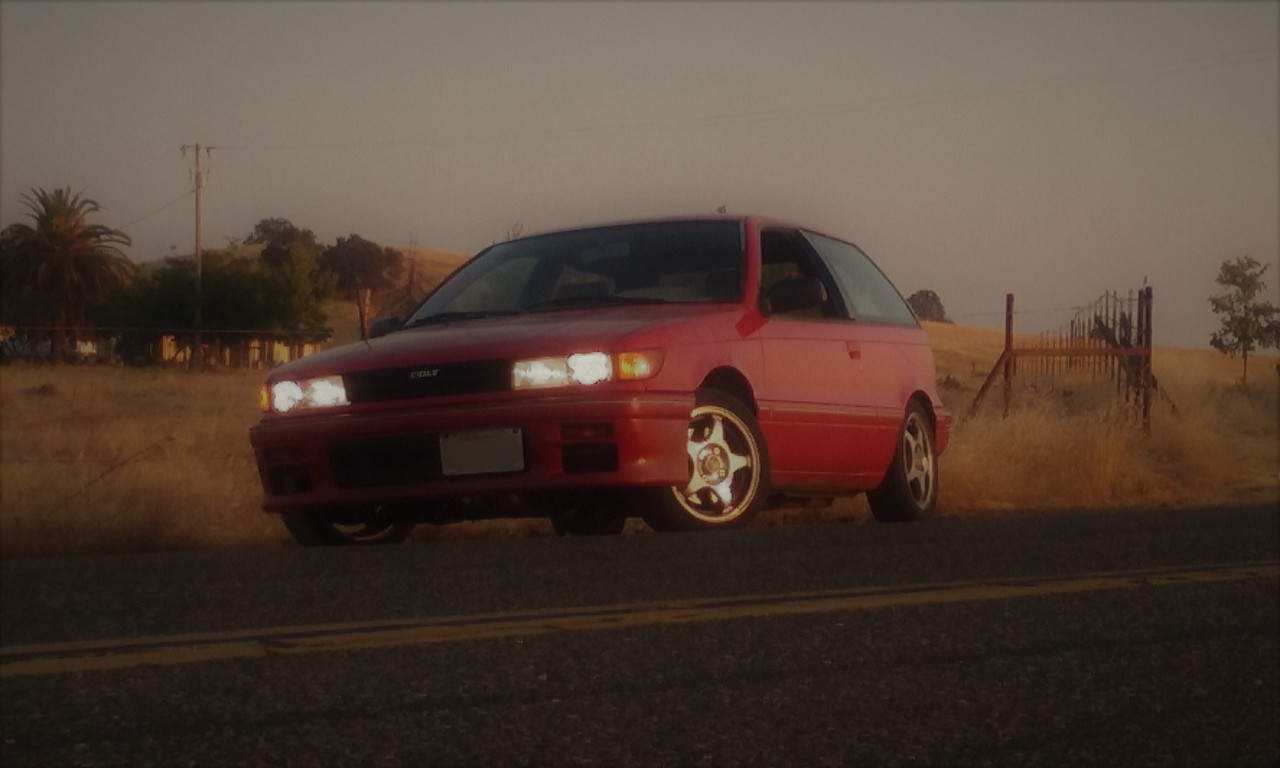 but now onto some mods.
I decided to try adding just a tad more power to the 4g15, without forced induction or bottles, I recalled reading of a few members on the forums using this setup and decided I'd give it a go.
Pictured below: is a set of 1.8 4th gen mirage dual spray injectors -the yellow tops 210cc-, I also got a set of 1.8 sohc 1g dsm injectors they are single spray -White tops- also 210cc, I also have an ecu from a "91-"94 1.8 sohc 1g dsm along with the throttle body it's sensors and the maf...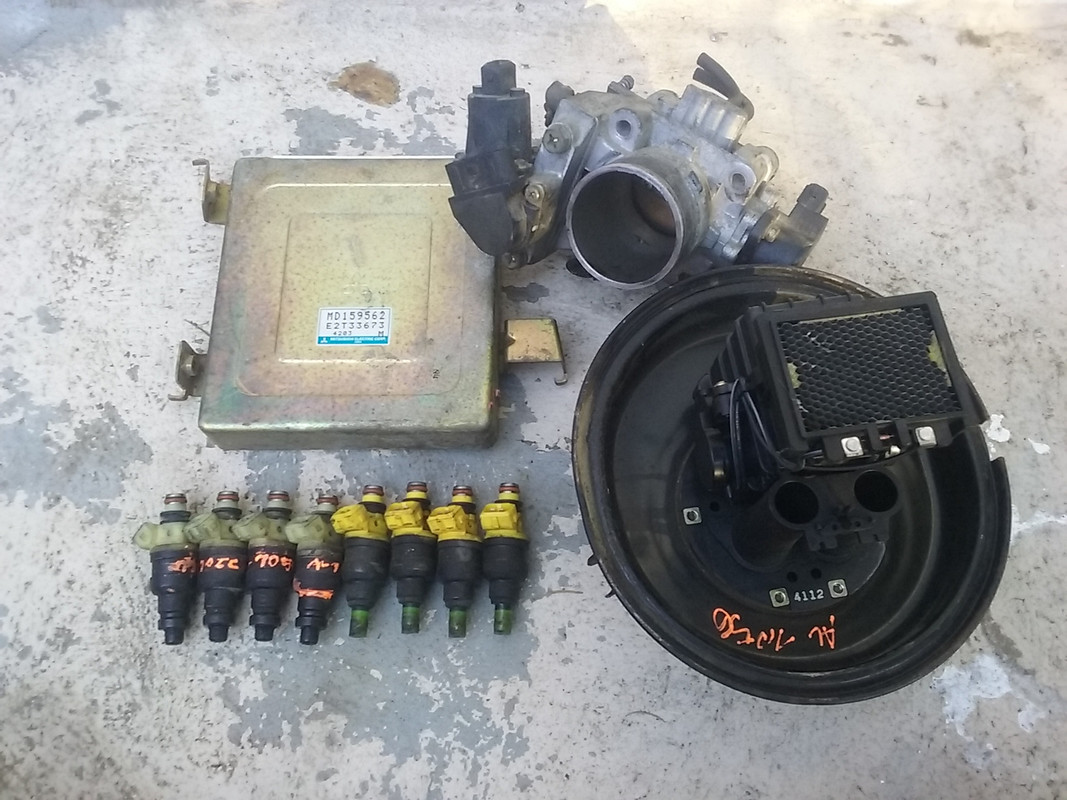 I ran it for about ten miles then I started to feel the spark break up a bit at 1500-2000 rpms or so, I pulled the colt back and logically I thought spark, so I pulled the spark plugs, they looked vary white which indicates that they are running too hot, based on this I had an idea to try and perhaps run a colder plug, so I did some research and it turns out that the 1.8 dsms that the ecu came from run a 1 stage colder plug then the 1.5 3g csms armed with this knowledge I went to the auto parts store and picked up a set of bpr6es plugs after gapping them and installing them I drove the car and noticed the breakup was completely gone, and the car feels a tad more brisk, more composed when going up hills too.
well thats about it for now more updates soon.