Progress has been slow since I have been ramping up a new busienss venture and working on plans to build a house, but we do have progress!
All good things must come to an end.
I took a deposit on the motor and told the buyer I would check the rods before I shipped. Low and behold-3 are visibly bent! I an sure there are more than have a little wave in em' but needless to say the deposit was returned!
To recap-852whp@21psi uncorrected (872whp STD)
Best of 10.2@146 on 15psi
Bone stock Ls1, down to the cam!
I have a 05+ 5.3 to try out with the "big" rods to see if the dyno queen can squeeze some Jam out of another $200 motor! Turbo set up will be new as well-only to try out a single set up. I have to say, it will be hard to beat the twins! We will see.
Updates on LS JUAN 2.0 coming soon...
Gen4 5.3-picked up fro $200 delivered! Stipped down and given a bath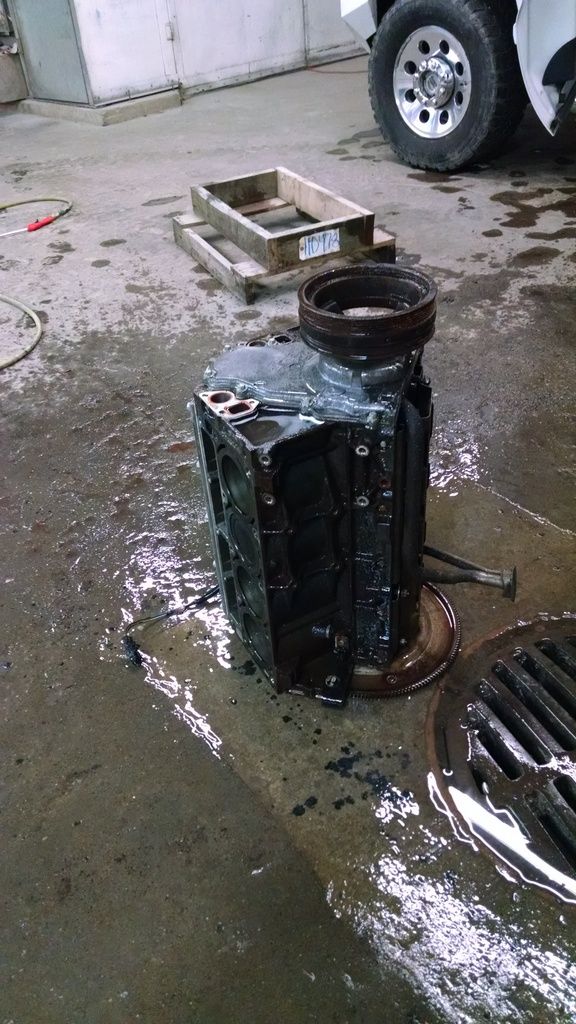 Big Rods and floating pins, check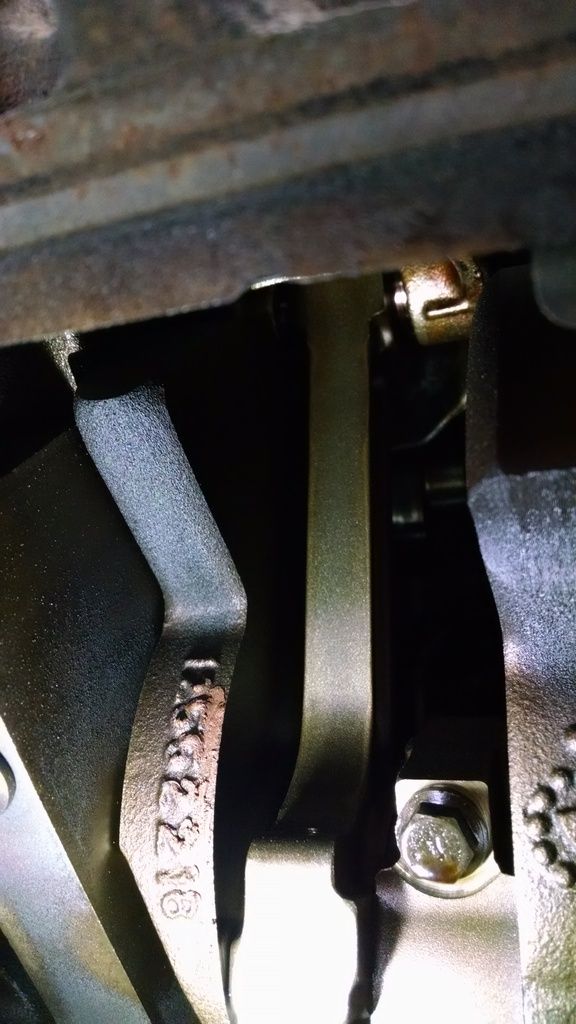 The reason this motor was so cheap from the junkyard is it was in a fire, and I negotiated the price baised on havign to replce all eletrical sensors (none of which I was using anyways. Manifold and most of the wiring was intact so it could not have gotten that hot, but the motor was failry crusty
Crusty-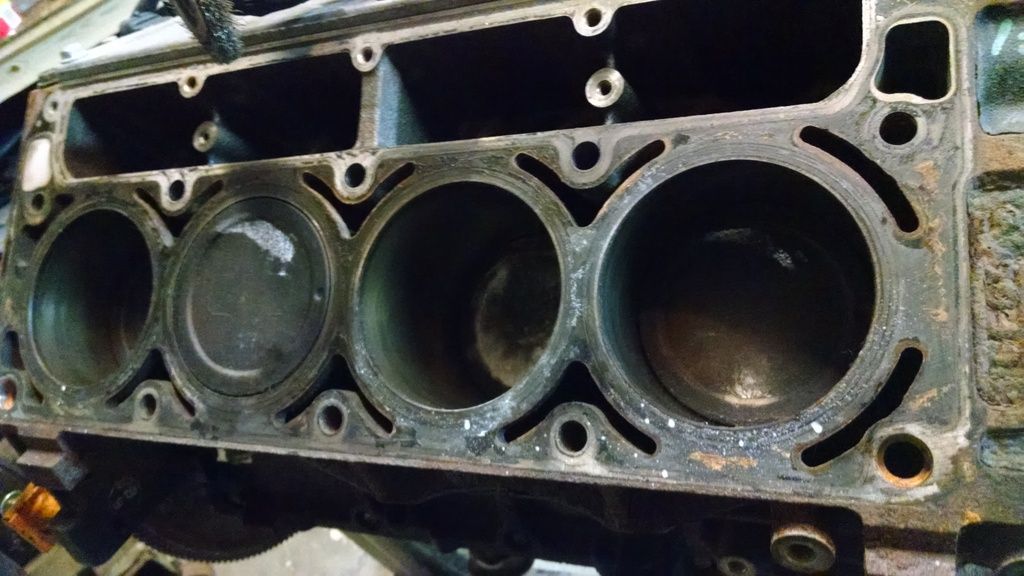 All cleaned up, ready for all of it!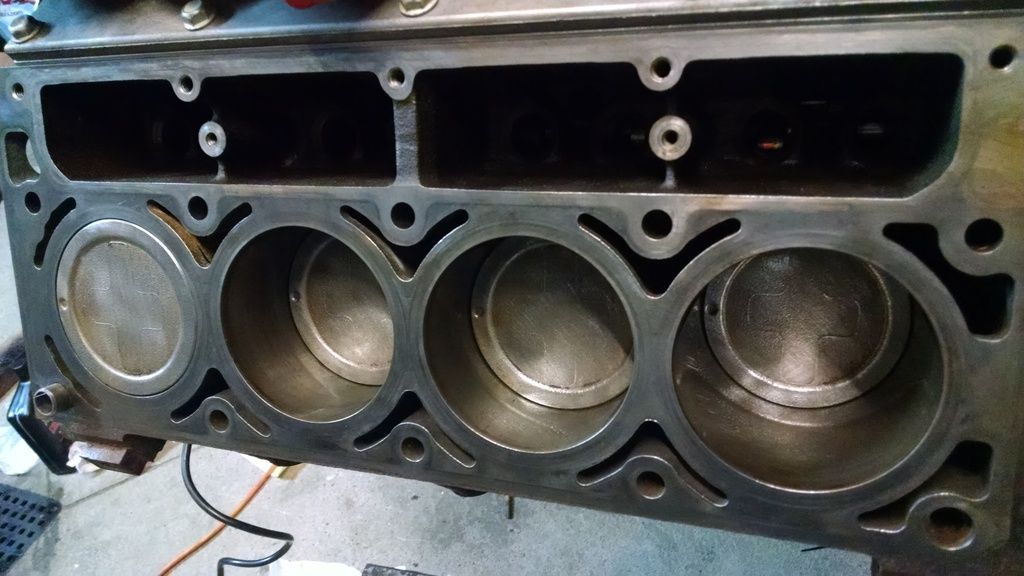 Used a notched stock headbolt to chase the threads.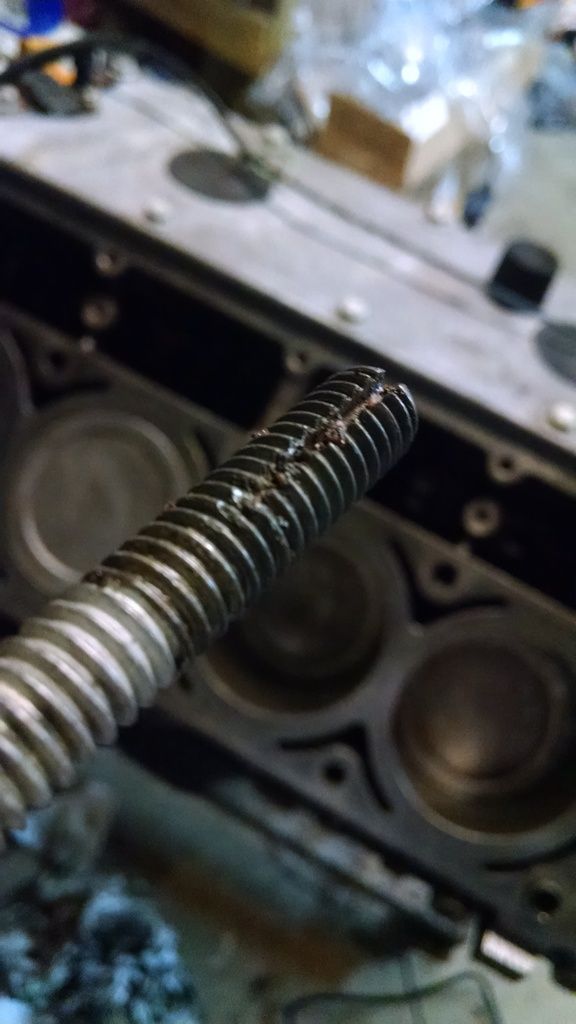 And did a 10 minute clean up on the heads with a soft wire wheel.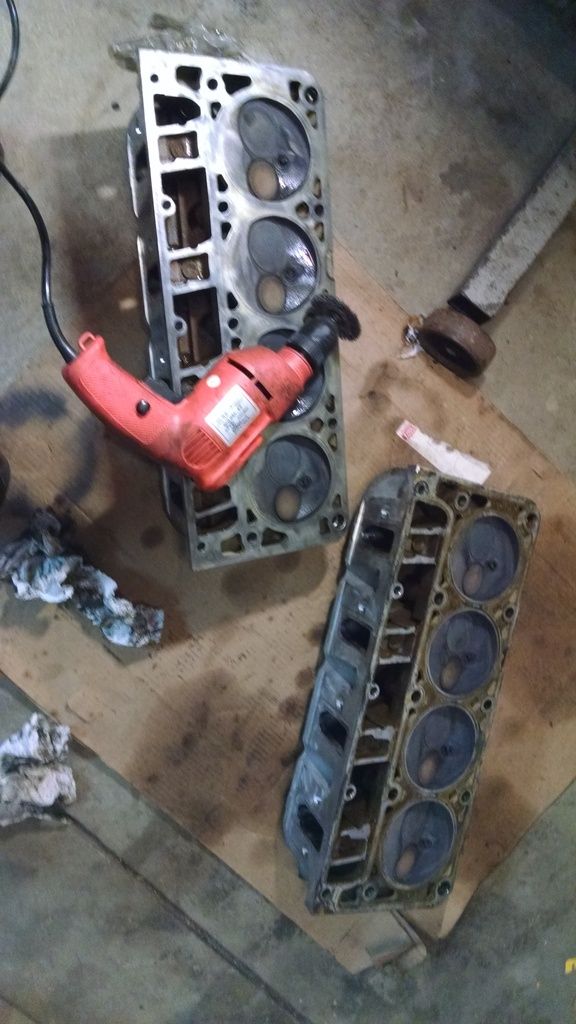 My buddy Gabe drilling and tapping the "3rd" hole for the OE Camaro alternator bracket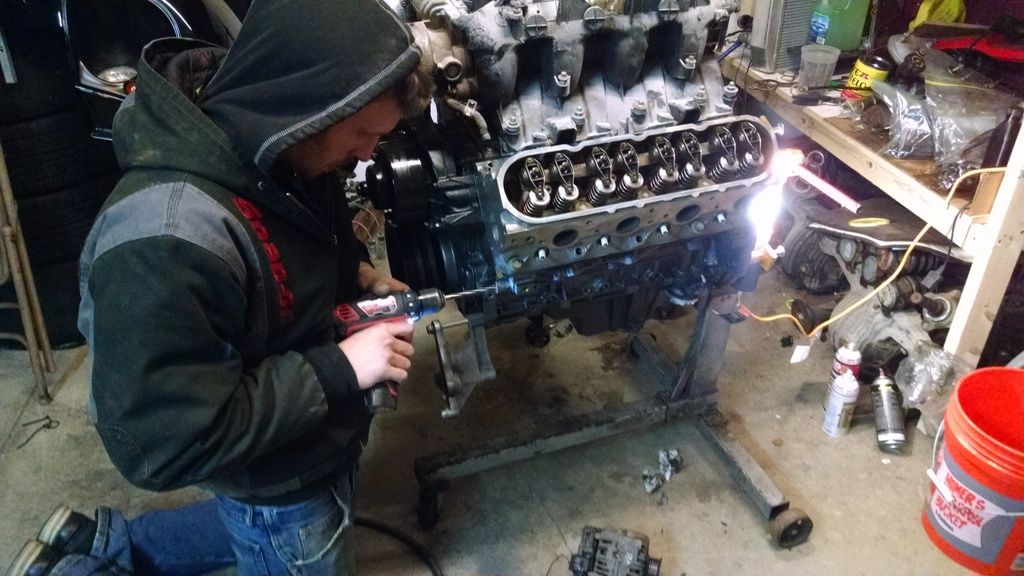 Not pictured is the reused 5.7 OE 3 layer MLS Gaskets reused Speedpro (From Jegs, $100) Chinese head studs. Torqued to 80ft lbs.
And some more carnage pics.
Evidently, she was making some steam. This is the pinion gear actually splitting apart at the seam. Yikes!
Near or over 1000chp is a lot to ask of a stock rod evidently. Who would have though? :eek2: Most of the rods looked like this. The pistons look perfect.
Thanks to a great tune from Erik @ backstreet performance, I will be reusing these pistons again!