I originally bought my Colt back in April 2001. It was a timing belt victim. Mechanic did the rebuild, the kid owner didn't pay, so mechanic kept the car and sold it.
I by sheer luck was told there was a colt for sale down the street.I popped the hood and confirmed it was a Turbo! I bought it!
It sat unplated till Oct 2001.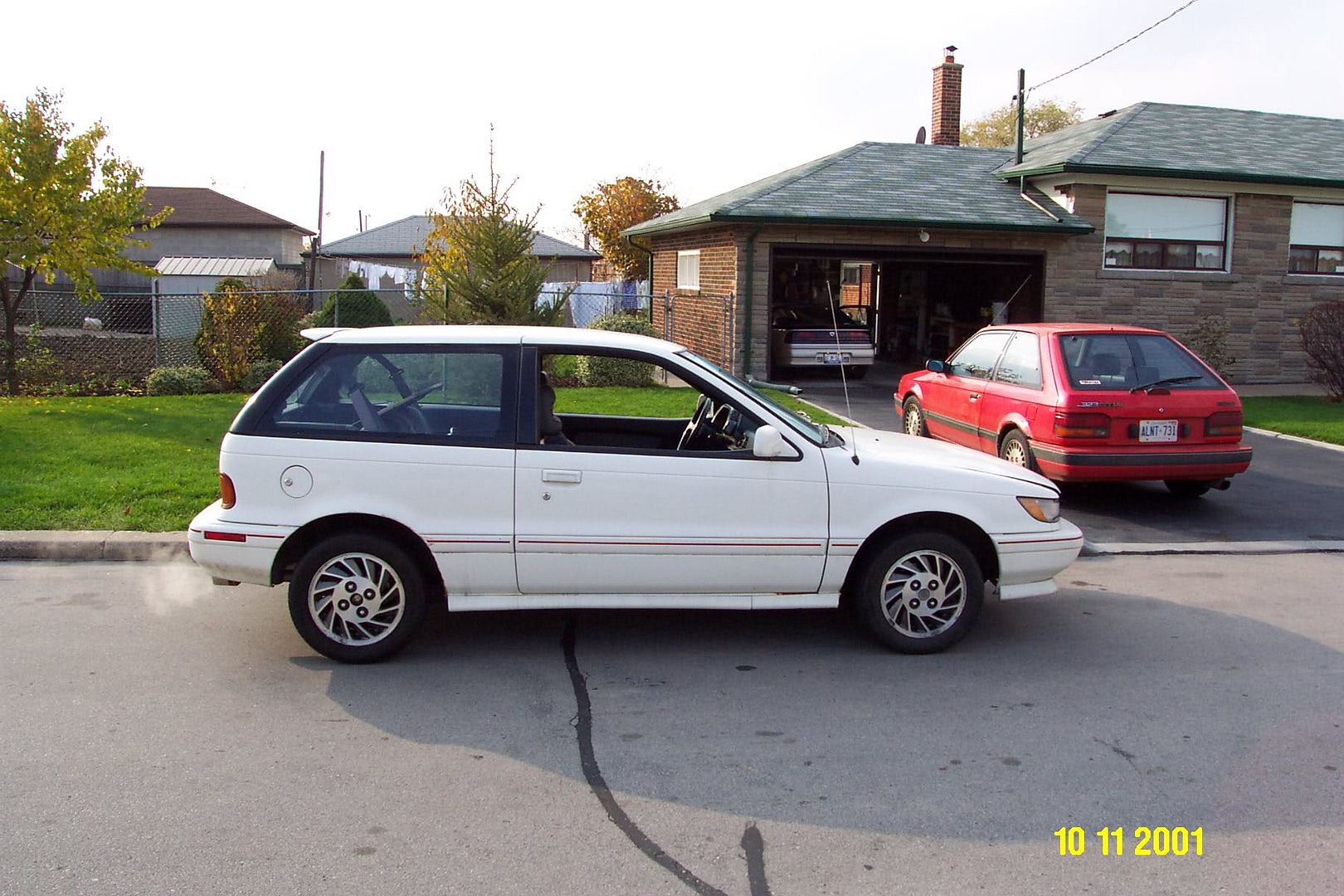 Back then I stuck with the 1.6l since it was a fresh rebuild.
I did DSM parts upgrades to it and it felt strong.
It was 1.6l with 14b at 18psi until 2008, when I had to choose and stick to one toy.
I traded it for an 1990 AWD laser to use as a donor for 2g sedan.
Aug 2008 was the last time I saw it.
The deal with dude at the time was if he were to sell it,I get dibs on it.
Obviously that never happened.
It was sold to a kid, then a brother and a cousin.......
It was whored around a circle jerk of kids. Who blew the motor, that was reliable the whole time I had the car.
Fast forward to 2016, I was looking for a donor DSM again for my 2g. Because life happened back in 2009, kids, second house and renovations....I had sold the Laser AWD and never did the swap.
I came across the 3g just 2 hrs away, in sad state.
I bought it with many missing parts and a rusty long block....