I have been slacking on posting updates. First off I would like to thank Matt L. and Wheatley for helping me out so much on this project, they have been a huge help the past couple weeks.
So I'm going to have to go back a week. Matt L. got my spare tire well torched out along with the rest of the mounts. After that I started on grinding everything down and almost got my head taken off buy a broken grinding pad.
Matt L. doing some cutting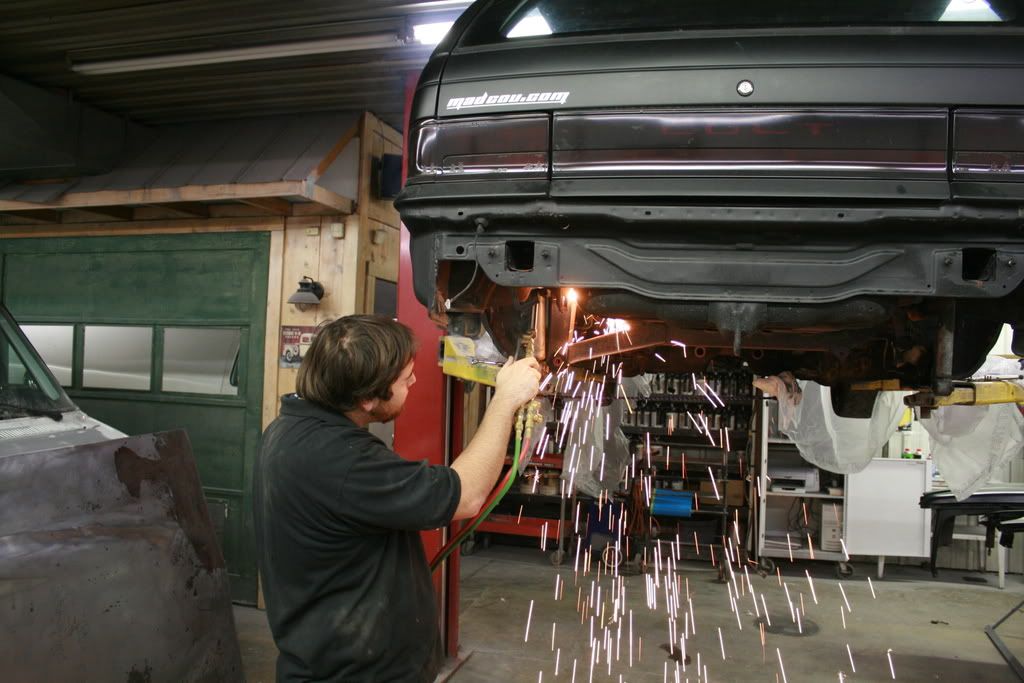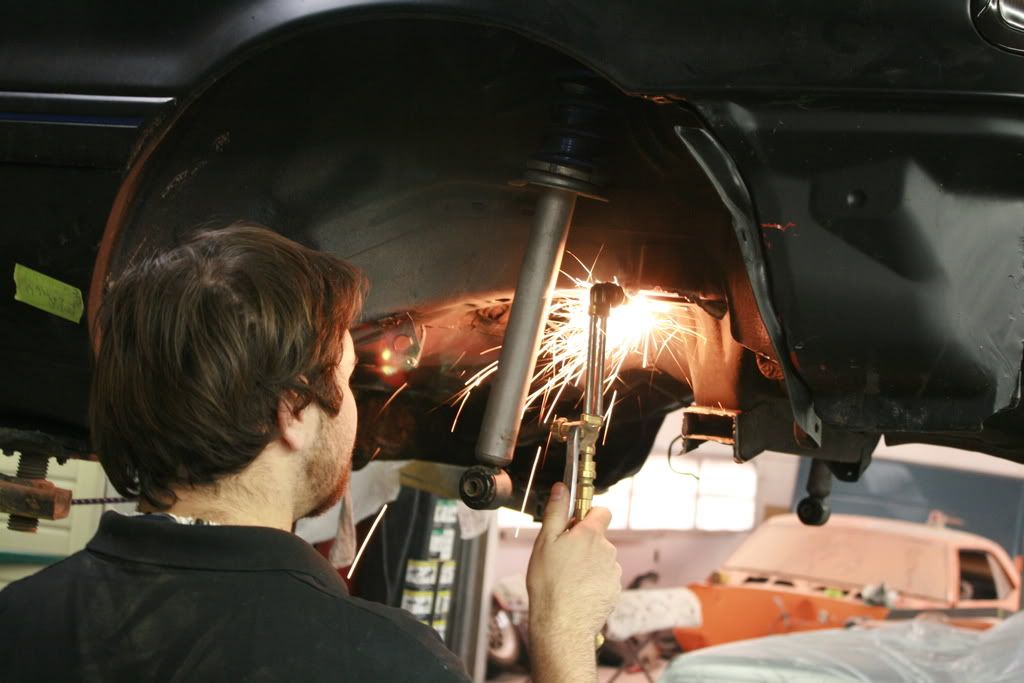 Clean ass torch cuts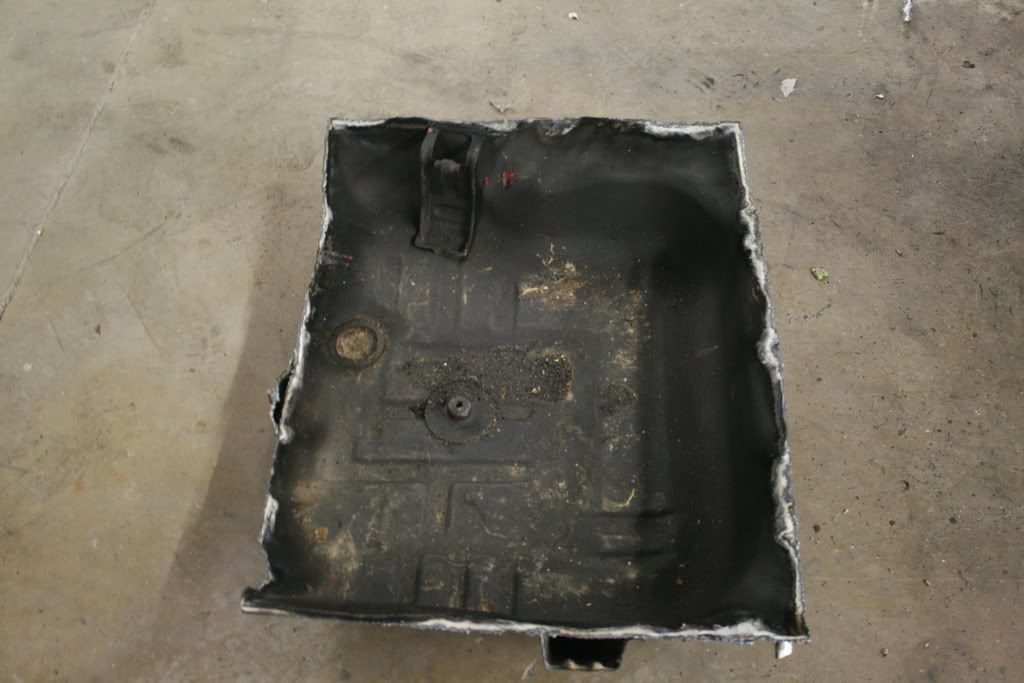 Me hanging out in the new hole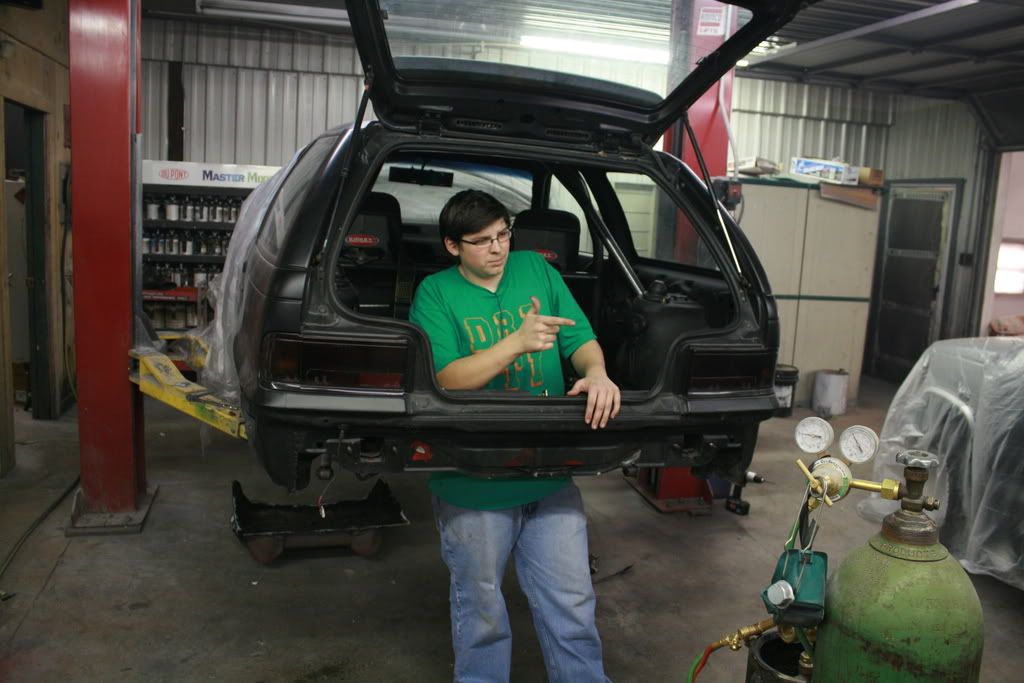 Me and Matt L.
Matt L. hitting his elbow on my car
Last Saturday I finished up the grinding and we grabbed a lift jack from the other shop so we could start on mounting the rear end. After about four hours of moving, measuring and cussing we got the the rear sub frame where we wanted it. Once we got that done we got the bars measured, cut and positioned. Wheatley put some tack welds on and we marked holes for the bolts for the sub frame. We dropped the sub frame and Wheatley welded in the bars the rest of the way. At that point is was about 2:30am and I called it a night.
Today Wheatley and I got all the holes drilled out for the sub frame bolts and we had to go pick up some more hardware at tractor supply so we could mount up the sub frame. Wheatley and got back with the new hardware and Matt L., Wheatley and I got the sub frame on the jack and bolted up. Now I just need to find a few bolts for the rear shocks and get my eclipse wheels over to the shop to drop it on the ground.