Last video I have of it running FWD (hx40 lag monster.. non-shifting shifter cables.. etc)
https://www.youtube.com/watch?v=FVB3iO-z5Dc
Then I got talked into an AWD swap. With an 8.8. So that got started.. and after collecting dust in my "friend's" (i use that term loosely anymore) barn for the past ~4 years I finally went and retrieved my car.
Here's where it sat for those years: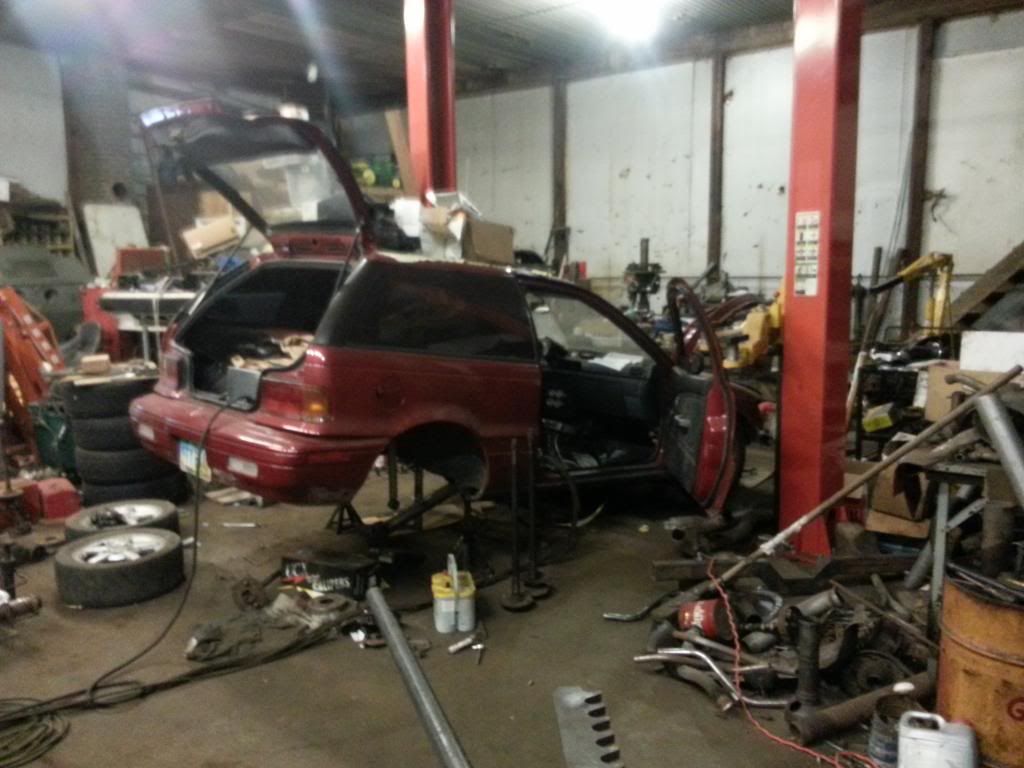 Good idea right
Anyways shortly after the back end was framed in work stopped. But I had other things going on.. and lost interest and free storage is cool so there it sat.
Last weekend I finally went and got it
Walked in.. like a bomb went off:
Path cleared (and garage door being held open with an engine lift. that was fun):
Success:
New resting place for now until I clear room in my jammed garage:
Cleaned up all the surface rust and threw some self etch on there and started cutting panels for the tunnel:
Picked up some sheet alum for the back two panels yesterday:
This weekend the plan is to finish the tunnel and hopefully get the seat mounts (re)made. If time allows, get the alum cut and test fitted. Probably won't rivet/seam seal those down until I get the rear end cleaned up and painted and fully bolted in. It's nice being able to do that from inside the car vs. having to crawl underneath. Fuel cell mounting is already figured out. Need to finish welding in the main hoop for the cage and eventually get the door bars in. But once the floor is 100% in the car can go up on the lift to run new fuel and rear brake lines. Then the attention goes to the front of the car but I'm not looking too far ahead yet (punned)
Thanks for viewing my slideshow.