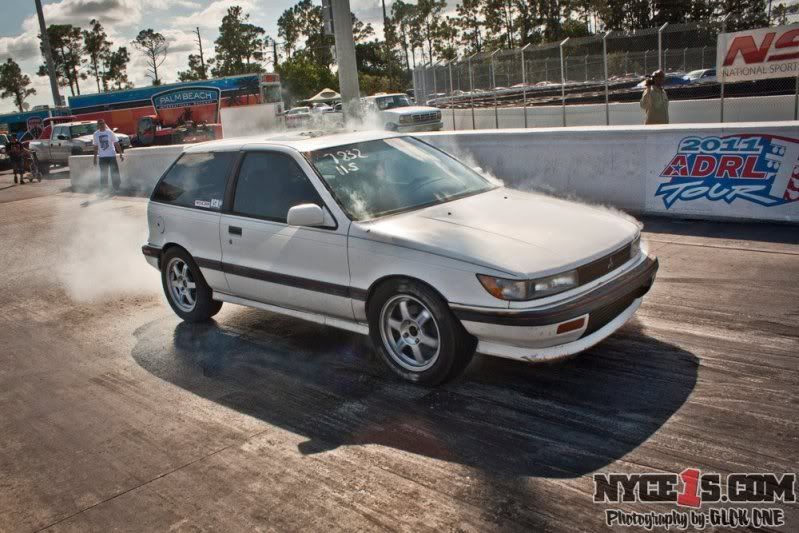 Here's a photo from a race last month. Ran 11.1 with the auto and decided to hack the car call up. My auto isn't shifting into 3rd so now is a good time to make the awd switch.
I think the intercooler maybe the old dejon tool race core off my dsm, I don't really remember where it came from.
Ordered the 4 link yesterday. Competition Engineering standard 4link kit. Updates will come slow, trying to go blow a grand on a mini ski trip in a couple weeks, I've never seen snow.