It is the dsm shootout week and what an insane last few days it has been.
First up is transmission time for the colt. Spent almost 12 hours at TRE on friday getting the trans squared away.
Oh shinny parts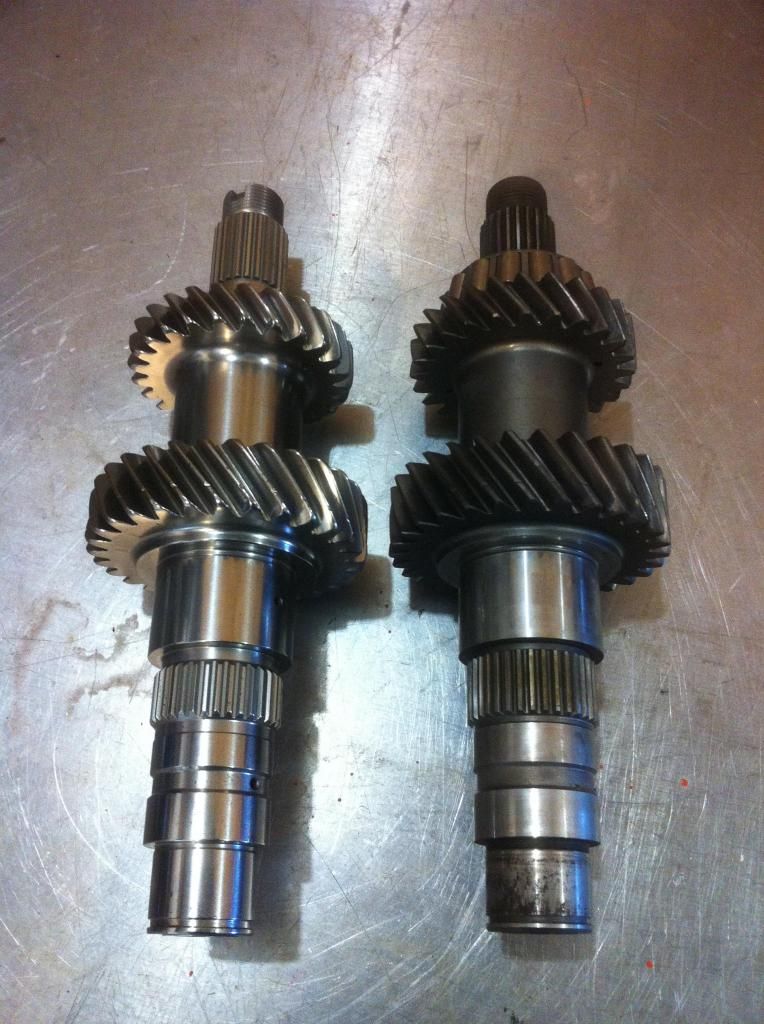 What more can I say about TRE transmissions that I have not already said. Jon ripple has been building trannies for me for MANY years and this trans was no exception to quality .
Each gear is beautifully detailed on the root and shoulder of each and every tooth of the gear. The fillets and bevels are machined to the exact tolerance that you need to shift. This is a company that treats your transmission like it is royalty, Not to mention the utmost level of care and detail. The tranny has evo 3 gear sets, a welded center differential, so machined shift rails and stout shift forks as well as some sweet high friction double synchros.
Scott helped me out getting this work of art into my car on saturday, as it was indeed crunch time. Now the colt has some bling in the engine bay, nothing like a brand new trans.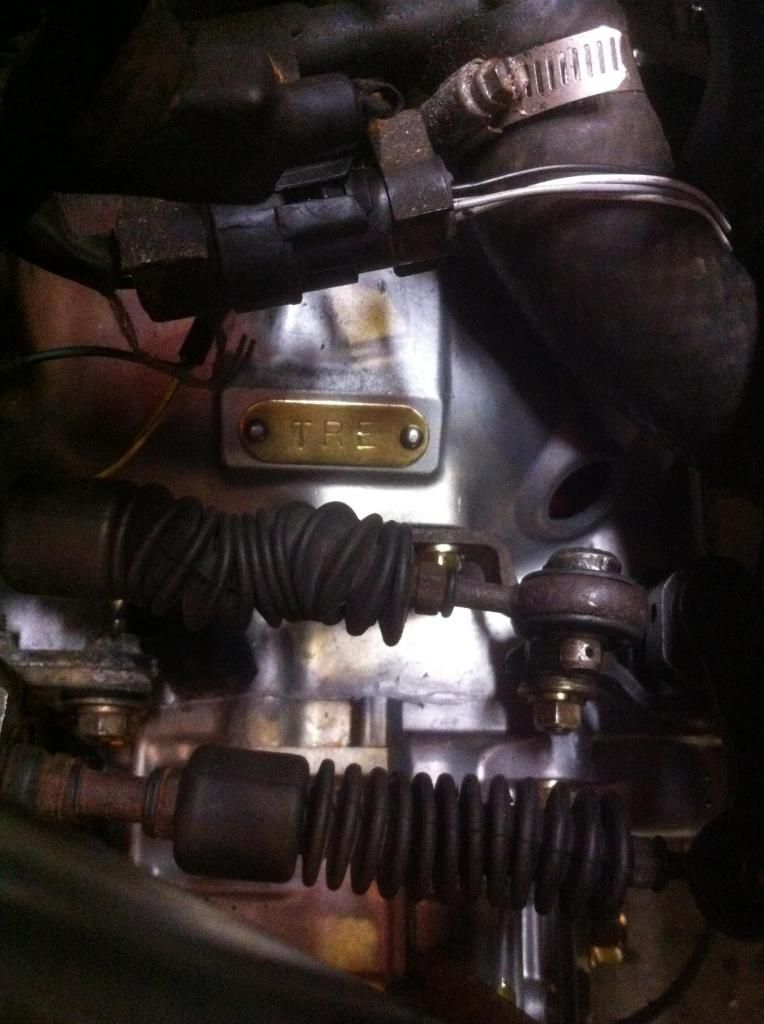 Sunday was no fun putting this tcase in, as I got wedged under the car, while lifting the tcase into place, I ended up tweaking my shoudler a little, It is definitely a little tender and I hope that I didn't screw anything up in there.
I also started on the bracket for my corbeau seat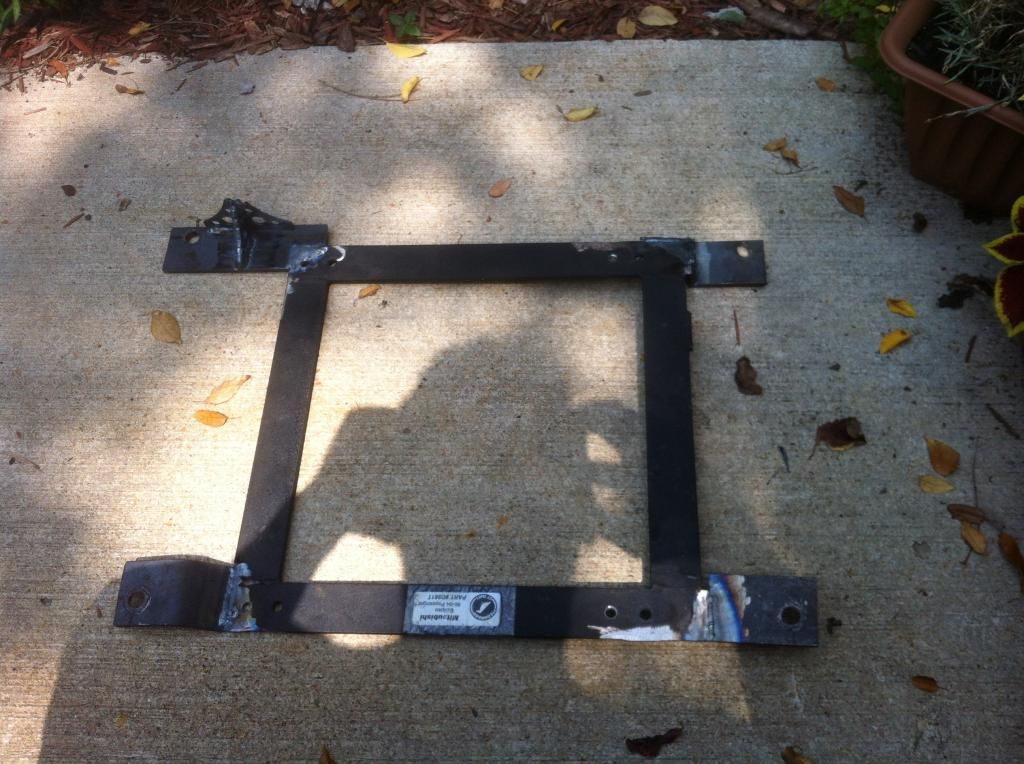 Tig weld bead with mild steel. Getting better I think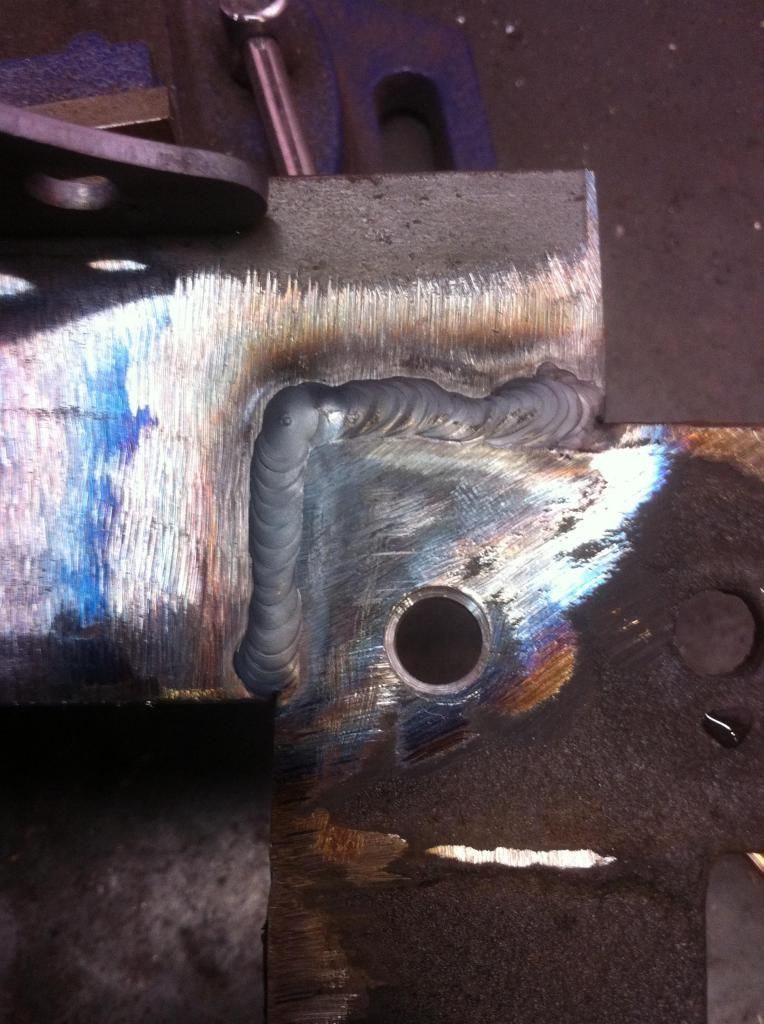 installed in the car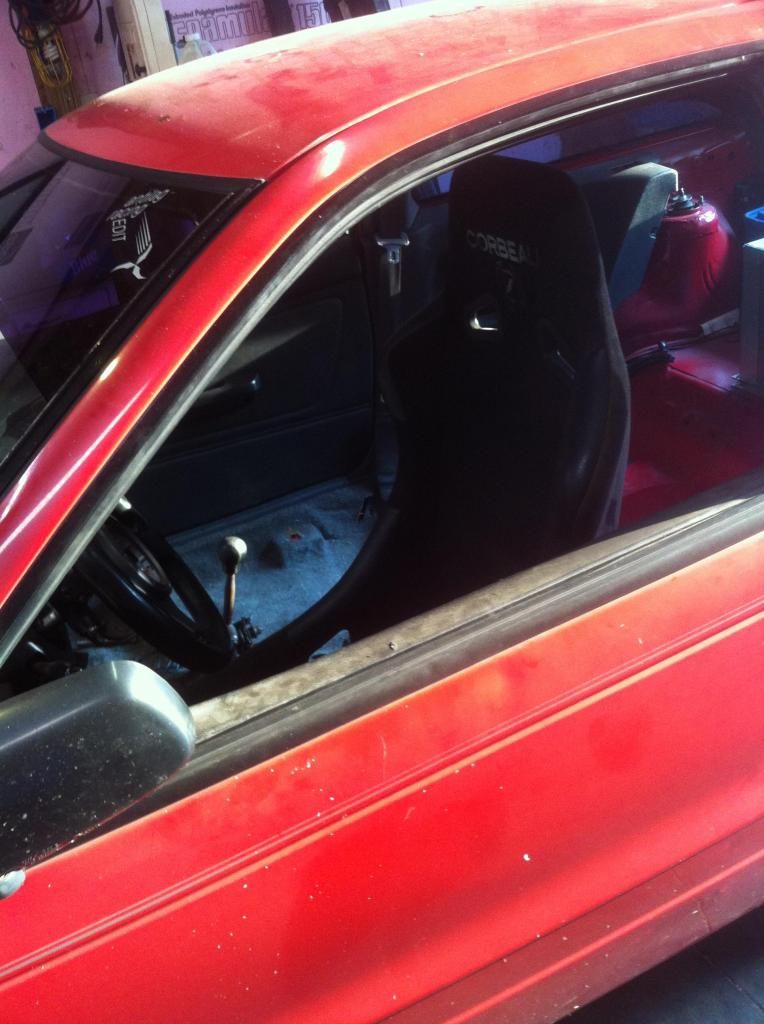 Next I scoured some kumho wider tires, these are 225 50 16s should give me a little better traction than the all seasons. I had to roll the rear fenders to make these fit.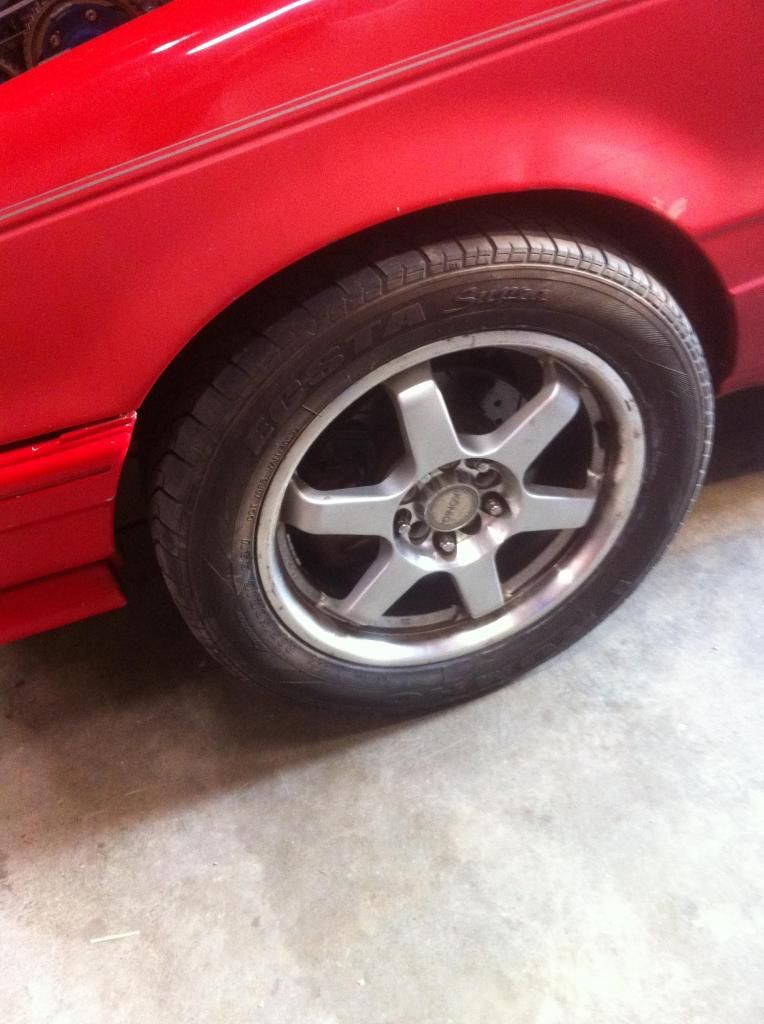 My sparco hood pins were starting to fail, so I installed these flush mounted hood pins that are a little more captive.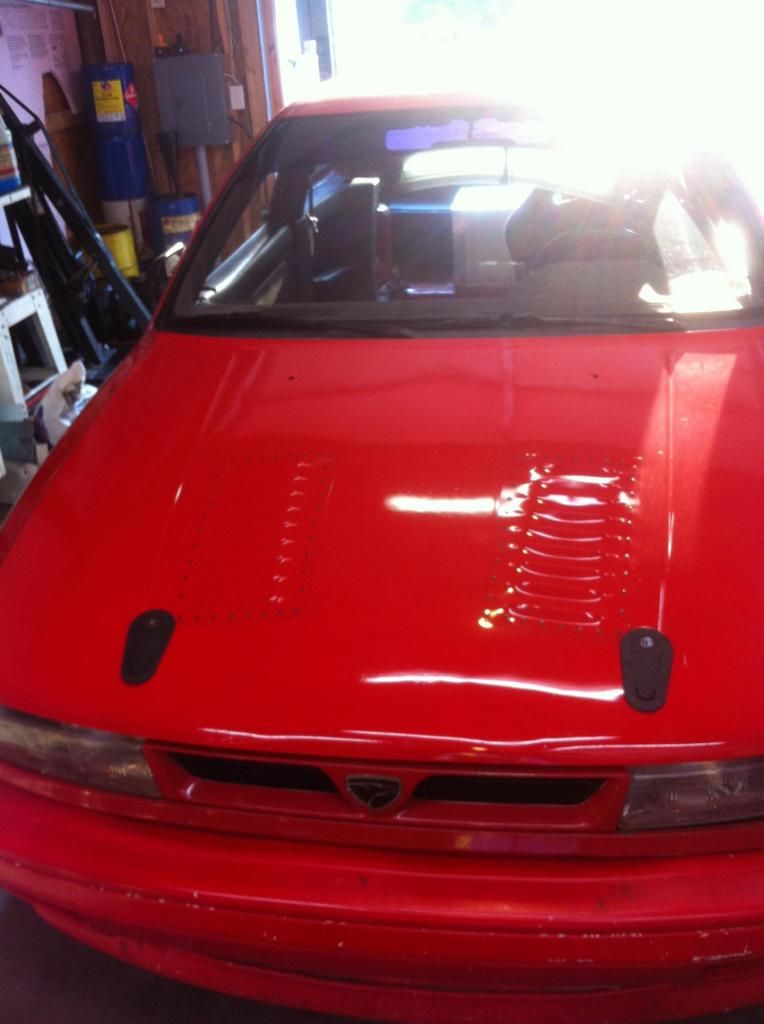 So loads of stuff done and still plenty of stuff left to do .
5 days and counting. See you at the dsm shootout this weekend.