Track Report.. Last day of the Season
Pass #1 - was aborted due to an ignition wire breaking.
Pass #2 - was a clean pass, however we got no time slip, because a damn leaf blew across the sensor WTF
Pass #3- the car went 10.29@ 136
pass #4- 10.14@138.3 mph.
It was a day filled with highs and lows, adrenaline dumps on both ends of the spectrum. On the last pass, the head started to lift slightly because there was fluid in my overflow coolant tank, which to be honest is to be expected with standard ARP studs, a composite gasket and this level of timing and boost.
So here are the stats for everyone as this motor is going to be retired.
Crower valve springs with HKS 272S
6bolt rods with cast 2g pistons Short block ( composite headgasket with standard arp headstuds)
Forced performance 3065 with no exhaust running north of 45psi ( the boost controller was maxed out)
Magnus V3 intake manifold
TRE transmission without this , none of the times would be possible
Sparktech Non CDI ignition
ETS 3 inch FMIC.
2g black box ecu with evo Maf.
RC 1200s with a single 255 pump on VP C16
An amazing season for the car, where it simply responded to all the changes we made. There is absolutely no better feeling than improving on your times and trying to keep the car in one piece.
However to me drag racing is not only about the cars, it is more about the people and friends that you are with at the track. The stories, the problem solving and the sense of camaraderie.
Anyway on to the pictures
My pile of crap in between two of the baddest 4g63 cars on the planet ( Kevin "kiggly" and Scott Glassbrook)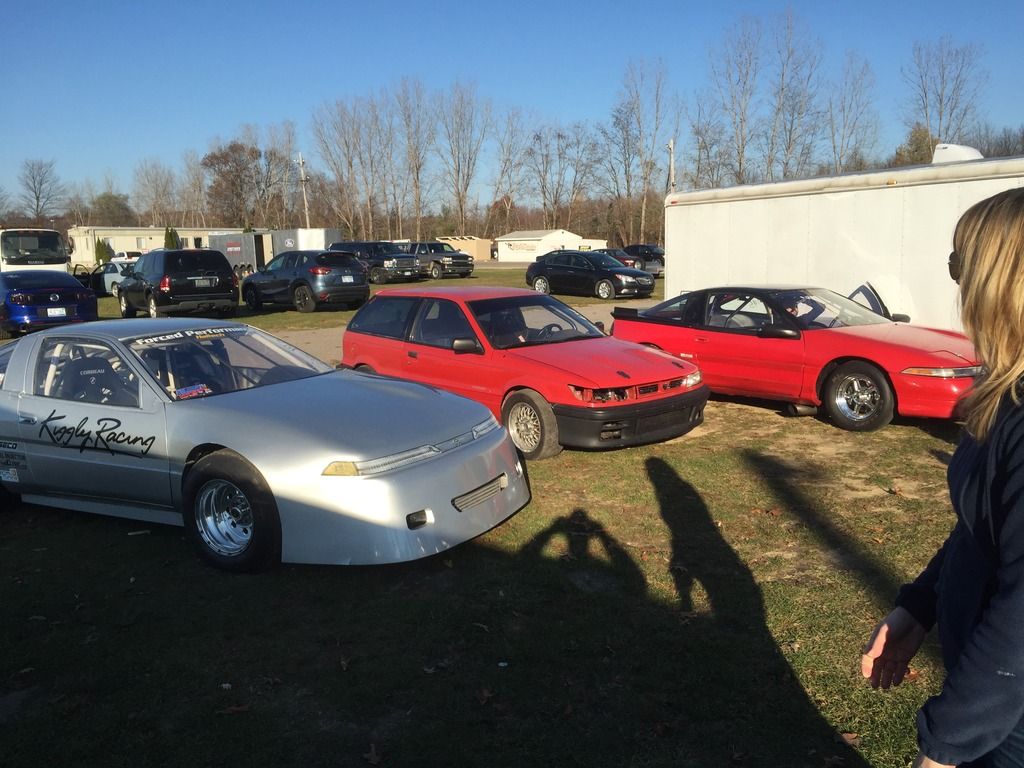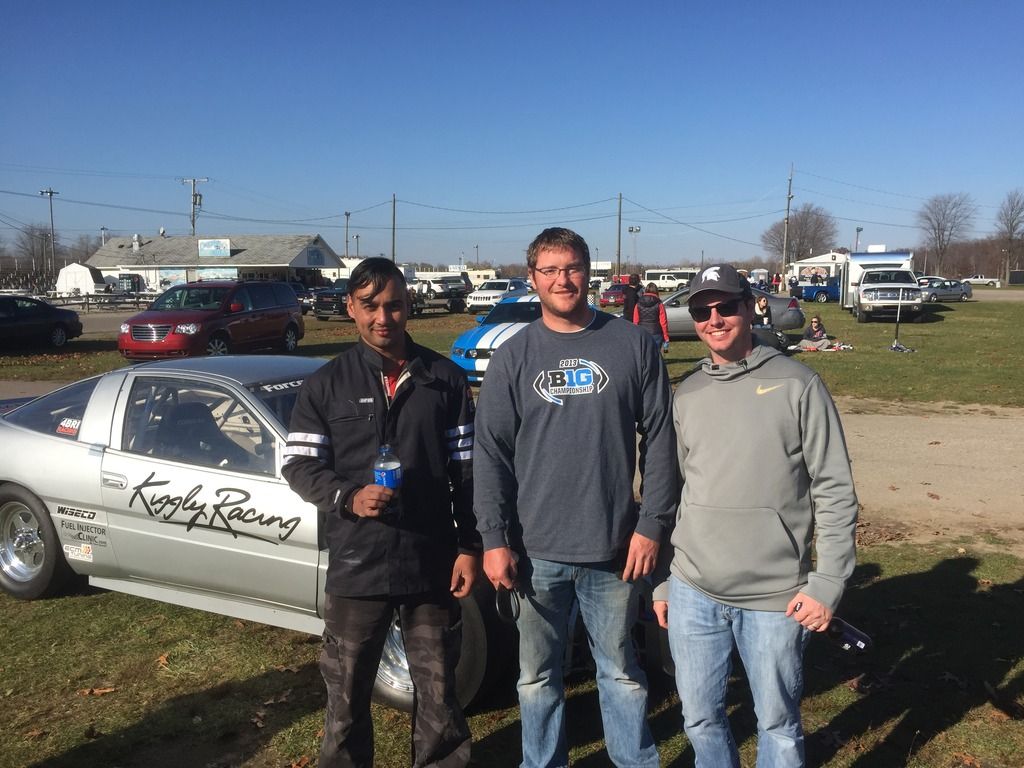 the colt is always a crowd pleaser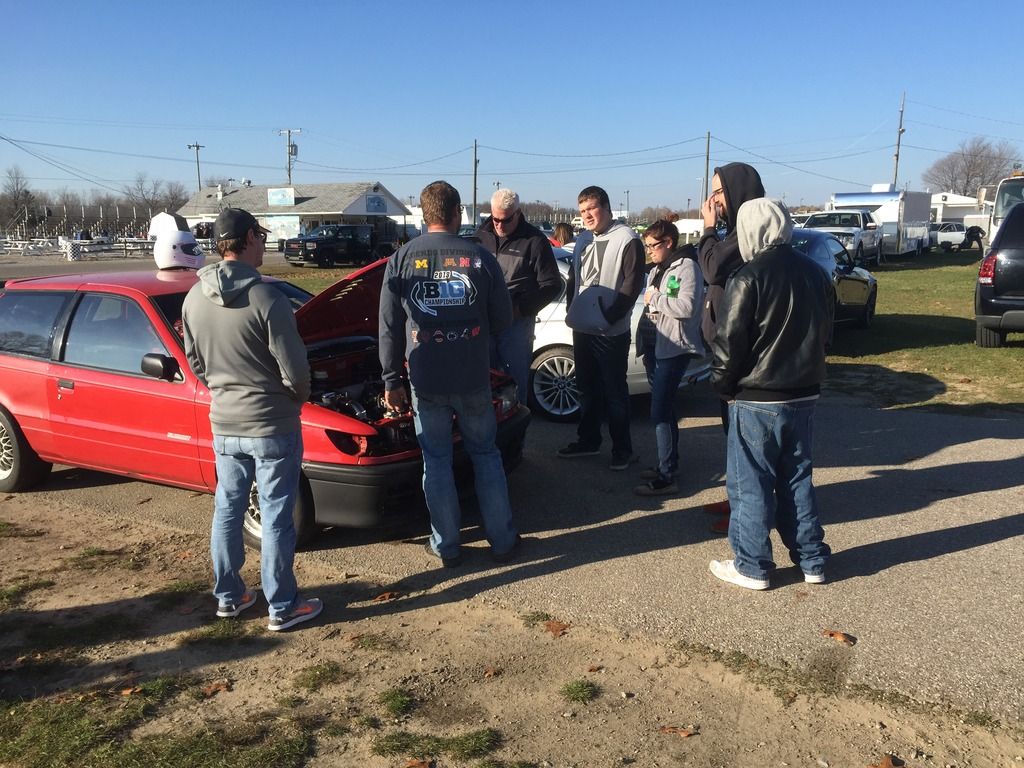 I m one happy camper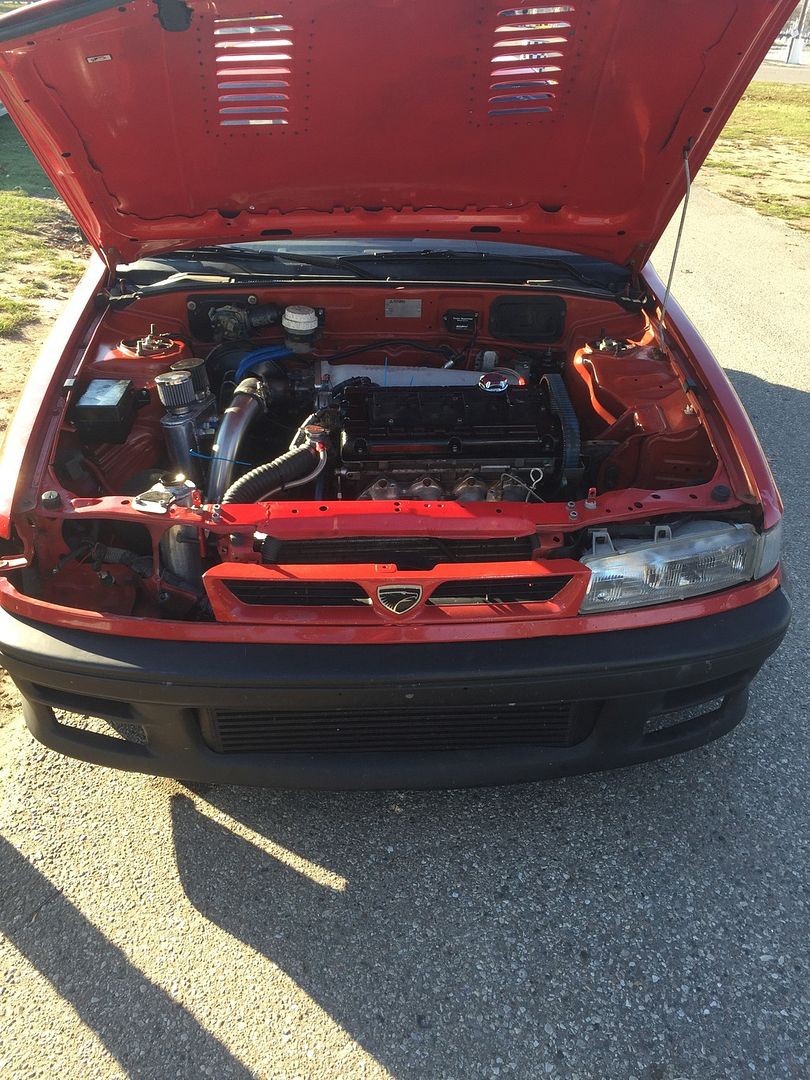 See everyone next year and thanks for reading . I Should have all the videos compiled soon and will post later this week.