After a little Scrubbing, Im not a OCD person, but Im not lazy either!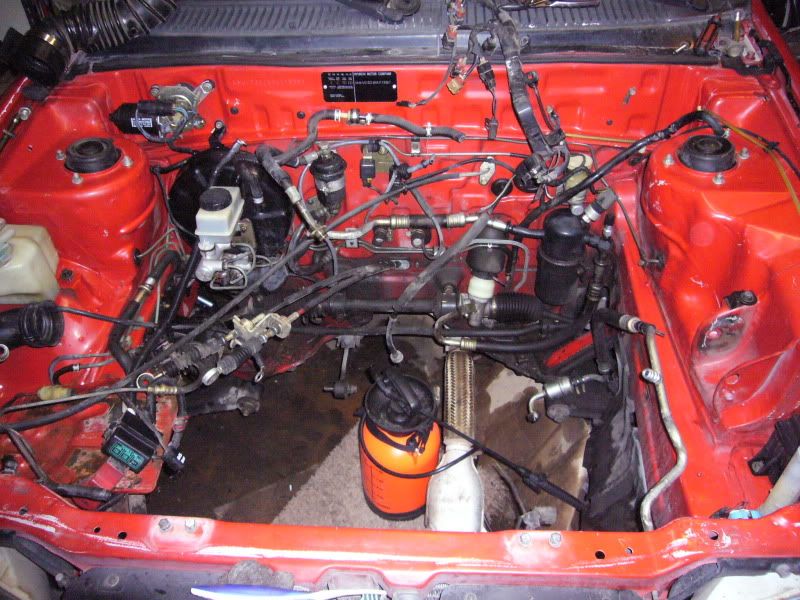 The Excel normally routes the engine harness near the steering column, I could have used the same location but It was going to be too much work to shorten most of the wires, and I didnt want to risk weakening the connections.
In order to route the harness like a dsm you have to drill a hole in the firewall, I chose this location, right below the AC Box and centered over that rubber matt clamp.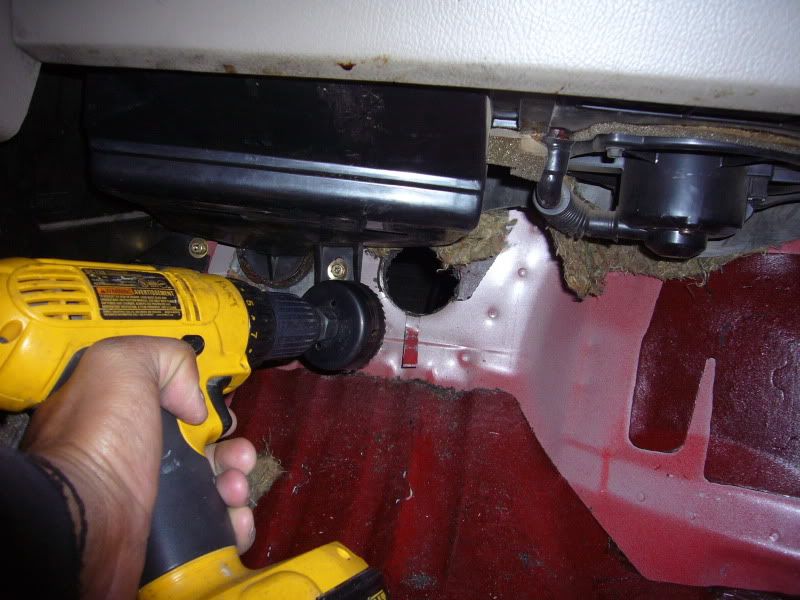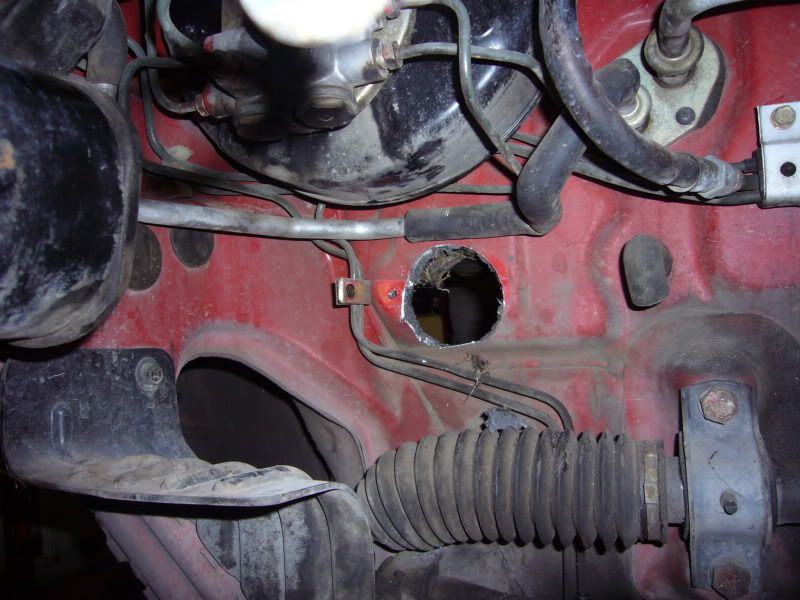 Dropping the motor in
I just realized that I never made a parts list for the build so heres what I can remember:
6Bolt 4G63T, or whatever motor you can source
FWD Eclipse Turbo Trans with tranny plate,
FWD DSM turbo Flywheel and clutch and Release bearing
DSM Shifter,cables and all associated brackets
4G63 Harness, I used one from a Galant GS. I added my own knock sensor wire and added an extra wire for the MAF
90 or 91 4G63t ECM, depending on what sensors you use
1.8l DSM water neck, It points straight forward.
all brackets and mounts from a early elantra with 4G motor
4G63 ECI relay