New wrinkle, I sand blasted the other 2 rims last night. I will try to make this long story short, here goes.....
When I was building the car I had the 5 lug Eclipse rear but the 4 lug Summit front. I bought new Brembo front calipers and Eclipse rotors. I had a machine shop turn down new Eclipse hubs to fit inside the Summit front wheel bearings. When I put it all together the 14" rims I had would not fit over the new calipers. I found these rims and bolted them on but the rims wobbled when I spun them. I assumed the machine shop screwed up so I bought Expo spindles and pressed in Eclipse bearing and hubs. Fast forward and I test fitted the new rims before I have them painted and they wobble????
The lug pattern for Nissan/Infinity is the same but the hub is smaller!!!!!!!
Here was my solution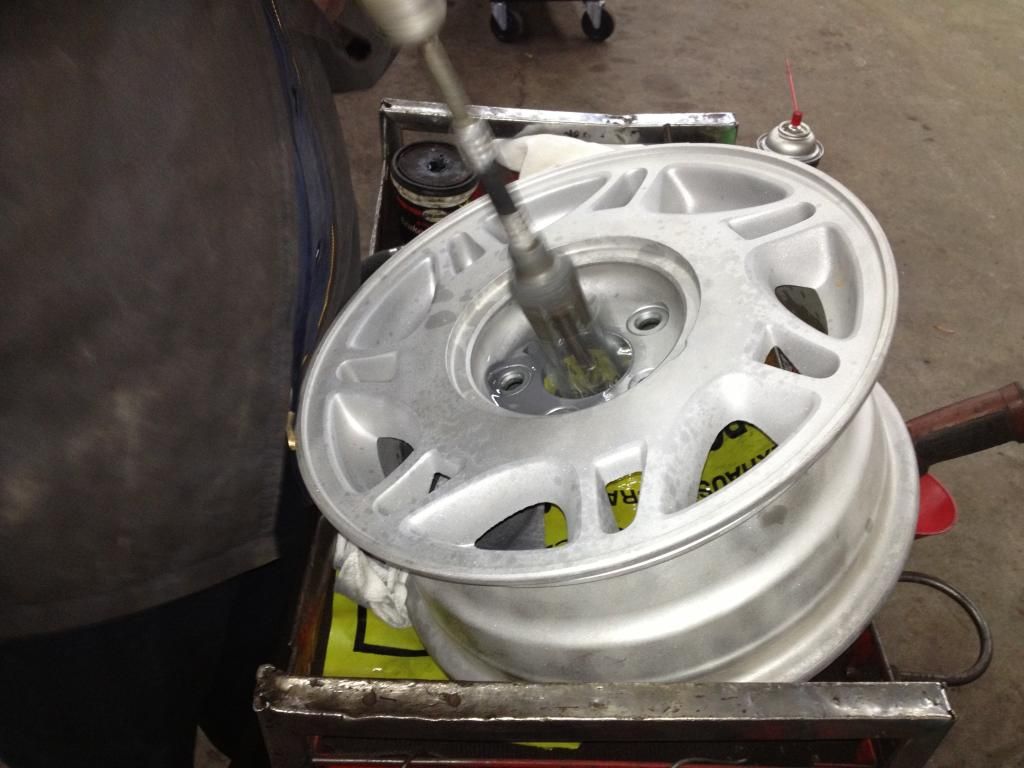 Problem solved for no money!!!!