It's that time again! At this point it was time to go to shootout (2016) once again. And for the first time in 4 years I wasn't bringing my car, I really wasn't too upset figured it would be a relaxing weekend and I would get to actually watch some racing. Also a good opportunity to bring a bunch of parts to sell. So I filled up the mirage full of manual driveline parts and headed out.
Packed in a 1g trans, 3x rear ends with axles, an easy up, a bunch of other random parts, and two people's shit for the weekend. The rear suspension hated me.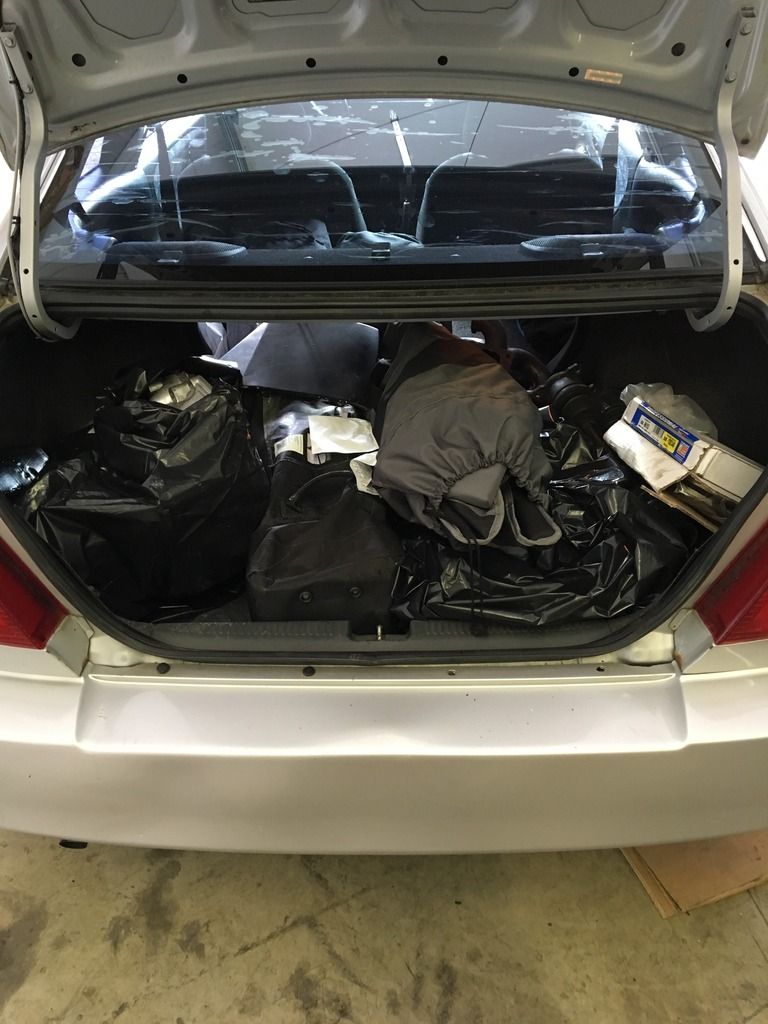 I always love seeing weird swaps, also still have a thing for 2g's (was my first dsm.)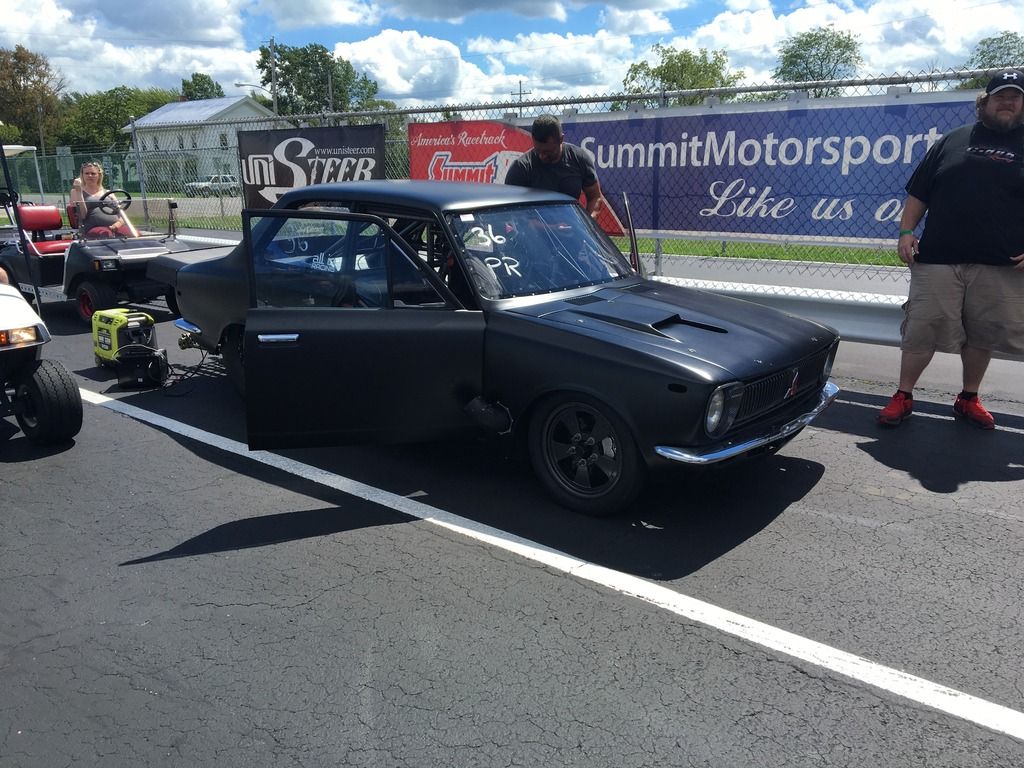 [/URL]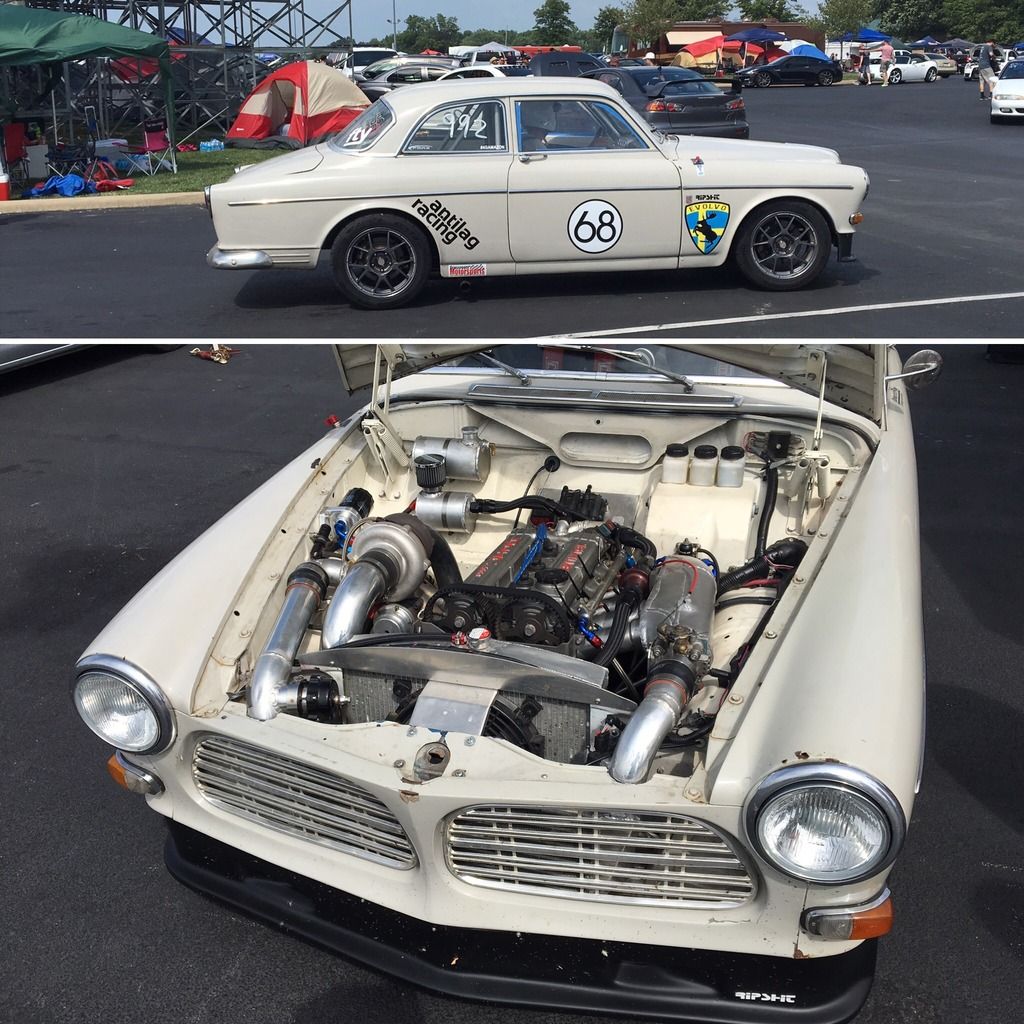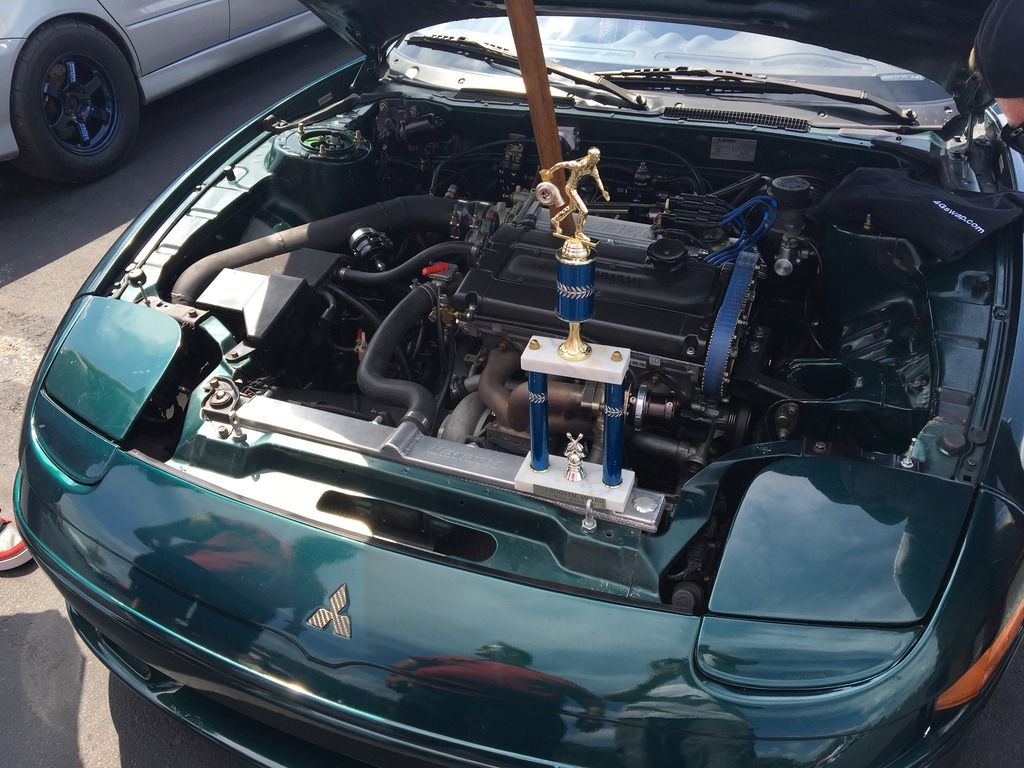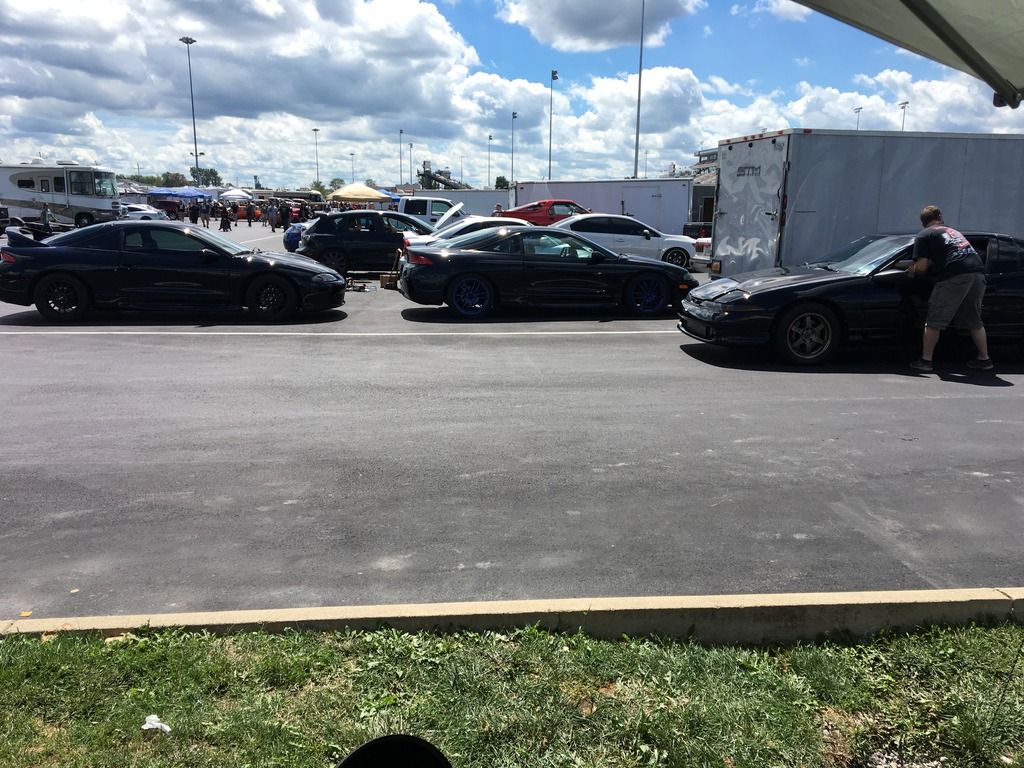 Of course had to check out Warren's crazy carbon creation.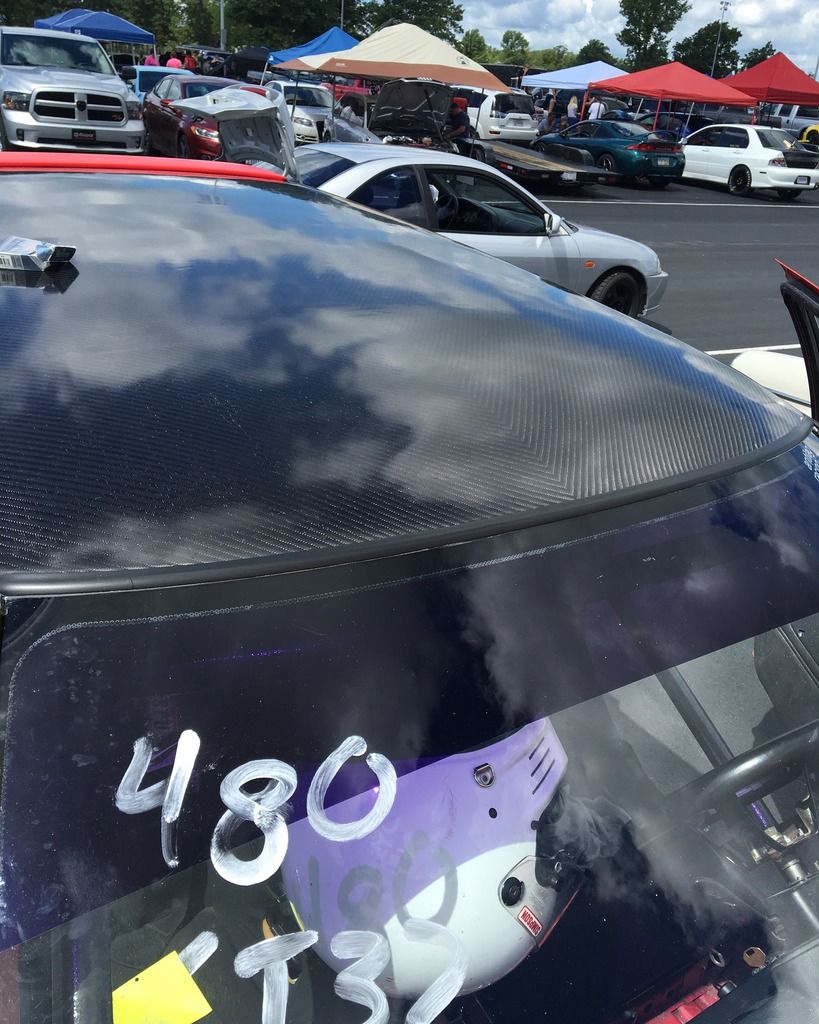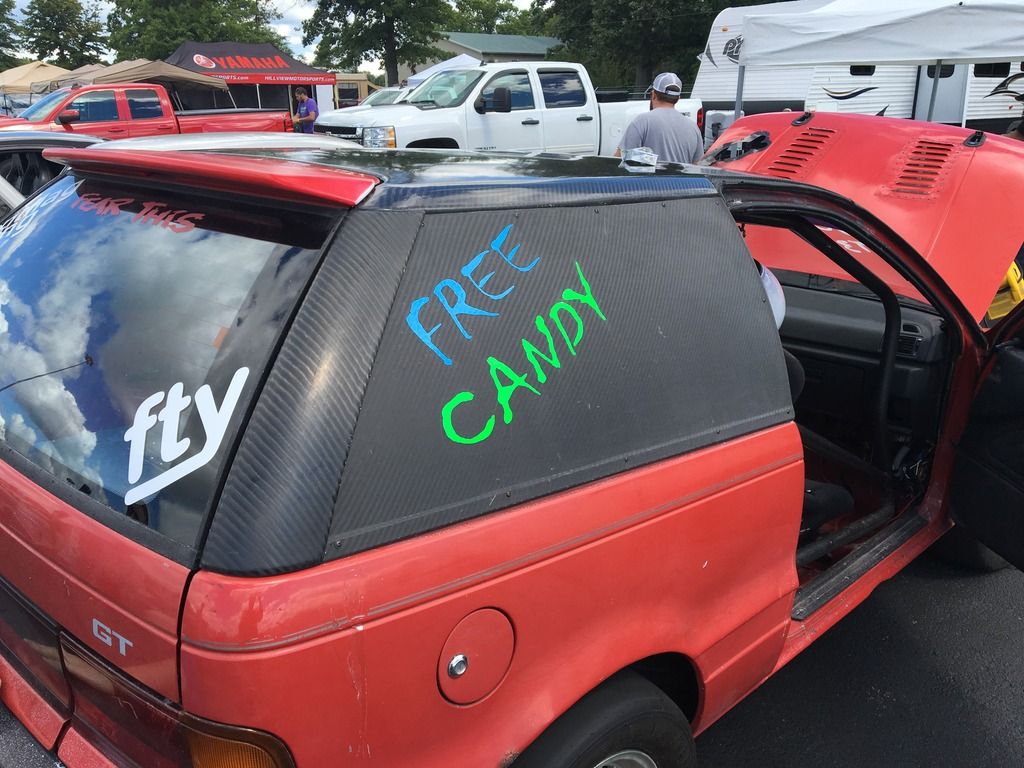 Only other CSM I got because I suck at remembering to take pictures.
Ended up pretty much selling everything I brought and walked away with another rear end with a Frontline fab cover for cheap!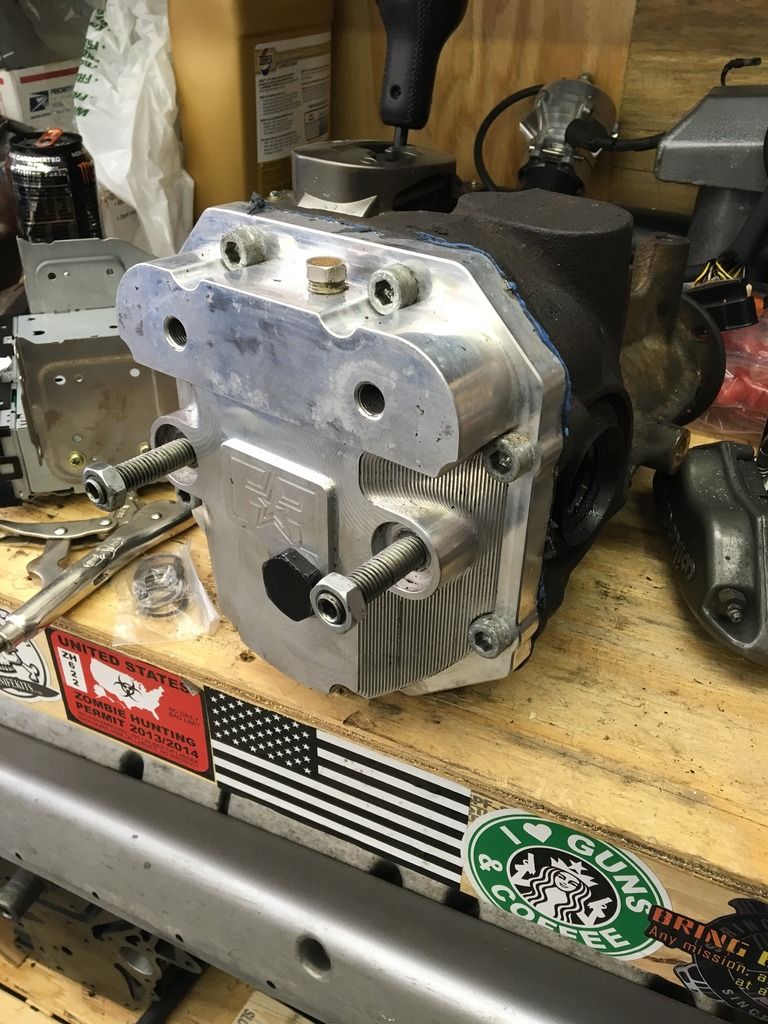 Shootout was a good time as always but I couldn't help feeling like I was missing out not being able to race. So it was time to really start to get moving on the car!
First thing on the list was to get the engine mounted solid and I could work on everything else from there. The timing belt mount was the first one to get the treatment. Before it had a energy suspension bushing, but since it wasn't really made for the car it seemed to be moving a little bit. So I had my buddy whip up this mount.
Next mount was the transmission side. This one took a while, I tried a few different things but nothing worked out how I liked it. So a buddy ended up coming over and giving me a hand. We ended up using part of a 2g trans bracket and part of a 1g torque solutions trans mount. Really liking how this turned out!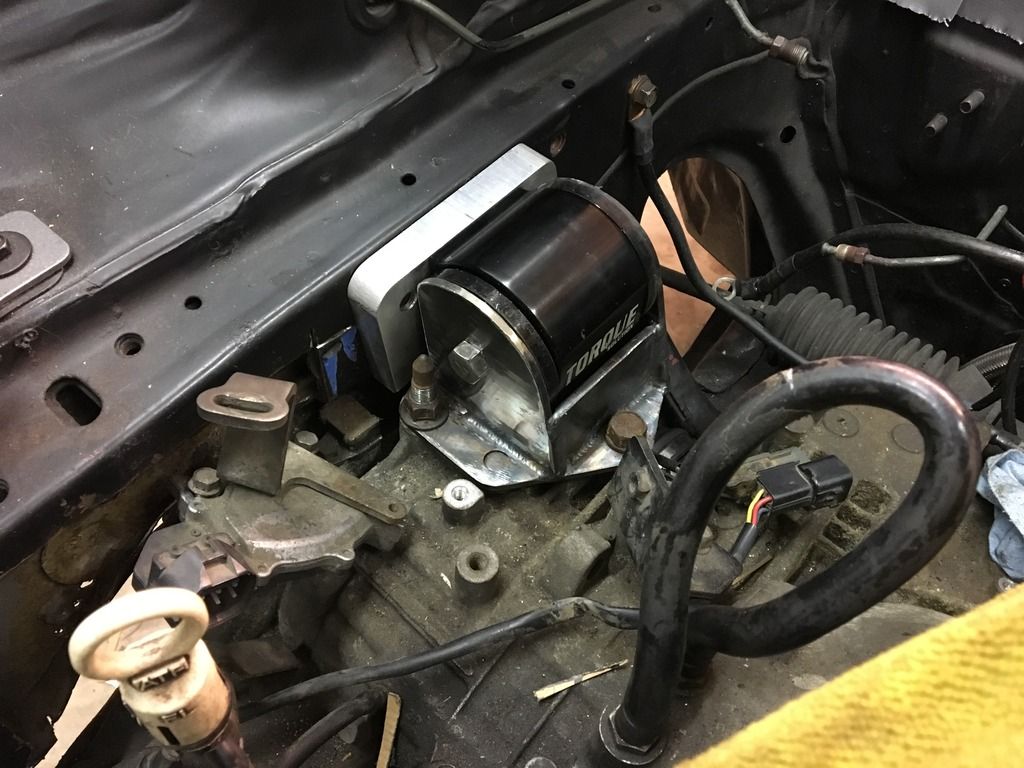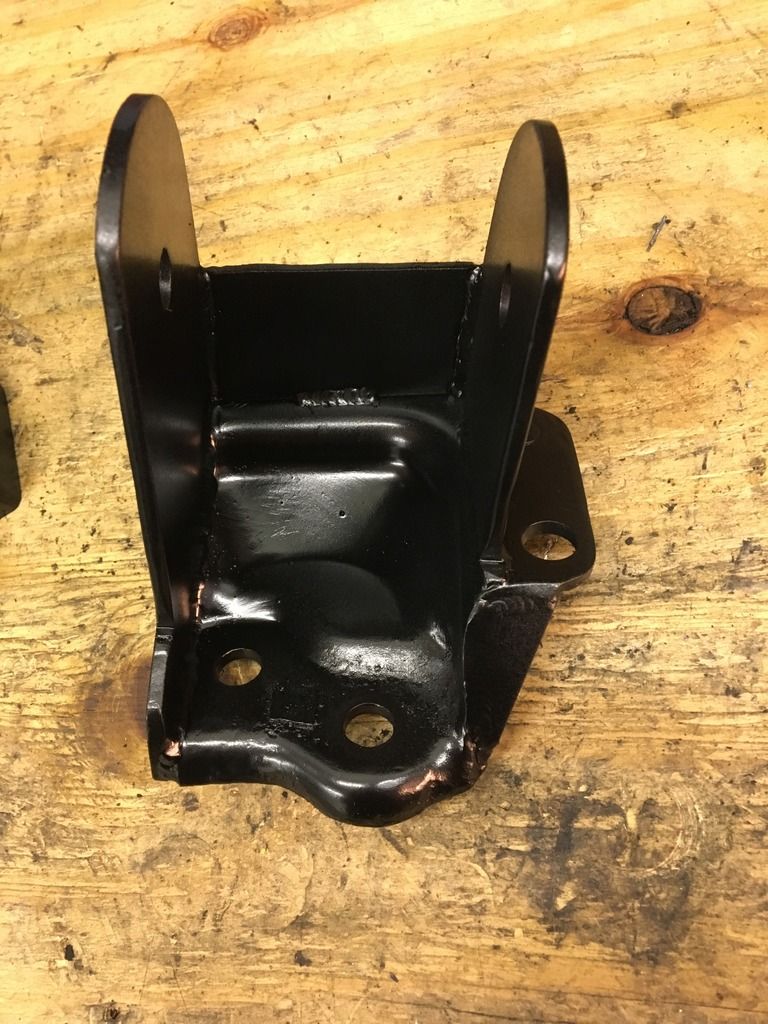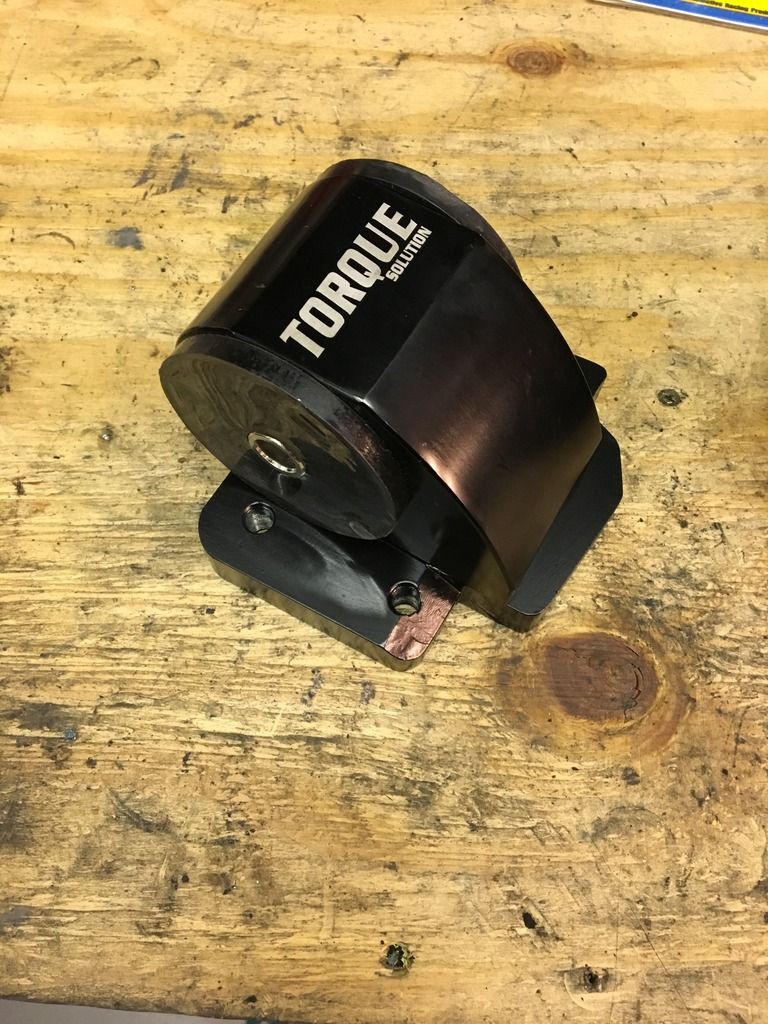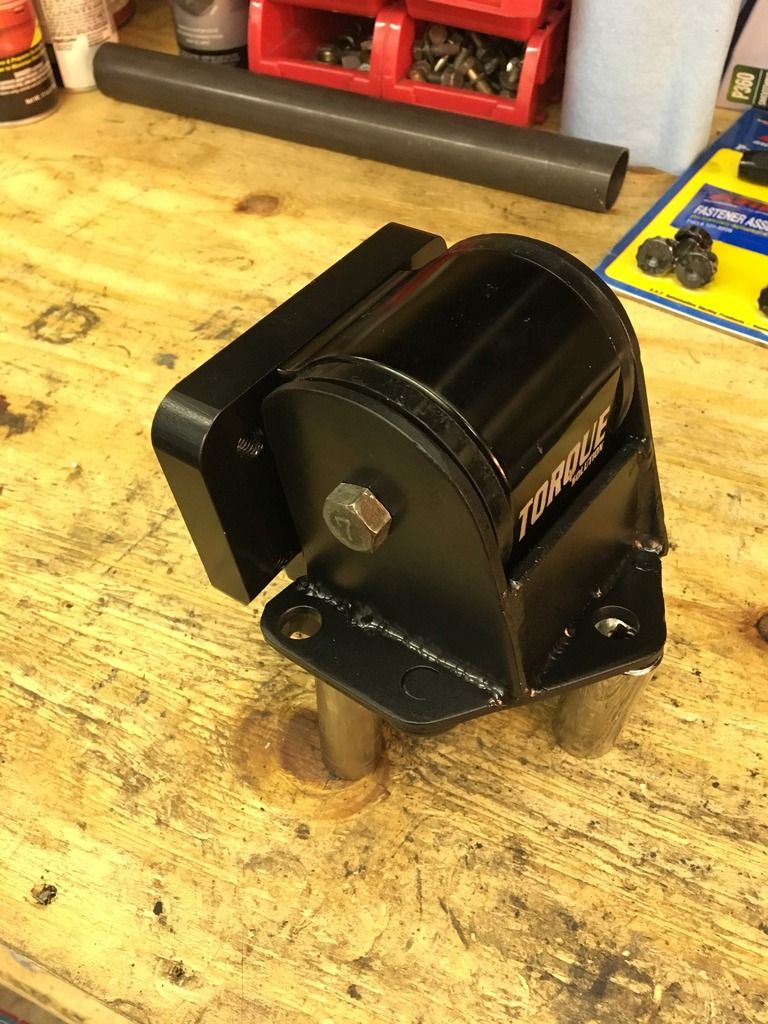 Next week I tackle the entire braking system and go way overboard with it.
Little sneak peak.