Well I guess I should update this thread. I cut it super close to getting the car to shootout, unfortunately the car wasn't race ready but I took it to cruise around for the weekend. I made it to Buschur's and the clutch master cylinder took a shit on me. I can't thank my buddy Wheatley and a few other guys helping me finish the car.
Couple shots from shootout.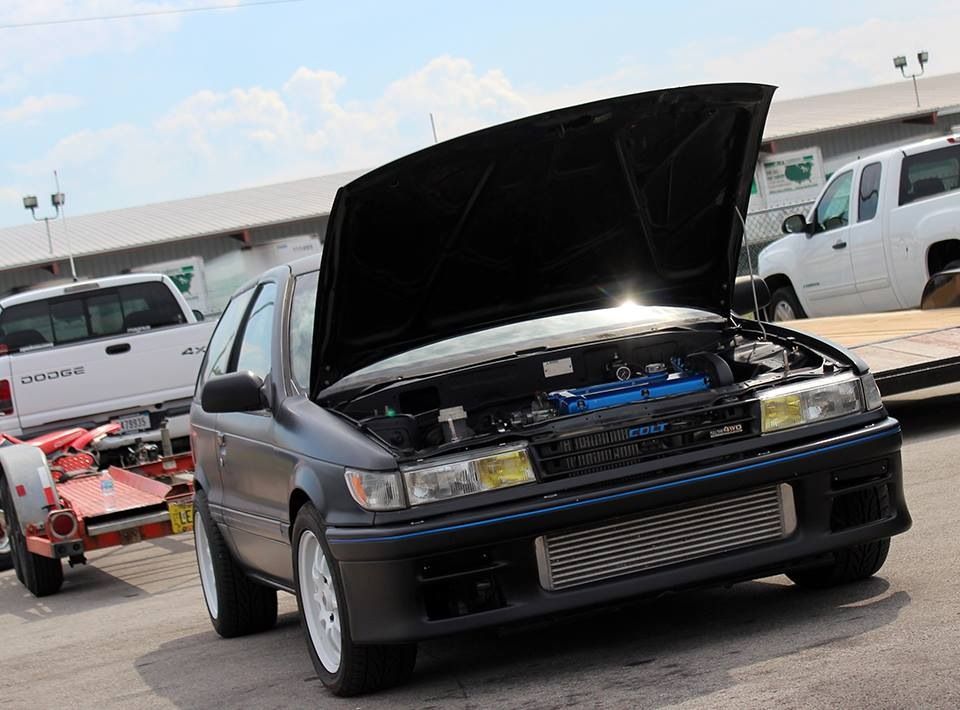 Now on to the winter build, well not much of a build. I just wanted to just a few things on the car that I didn't get to last year. That and I have to buy a trailer so I can take my heap to the track and not worry about it.
First thing I wanted to change was a few things on the front suspension. I picked up a set of expo knuckles and Hyundai control arms with new bushings.
Thankfully Mirageman was able to find some clean control arms that just need some paint. Picked some superpro bushings from Clay and a buddy made the other ones for me.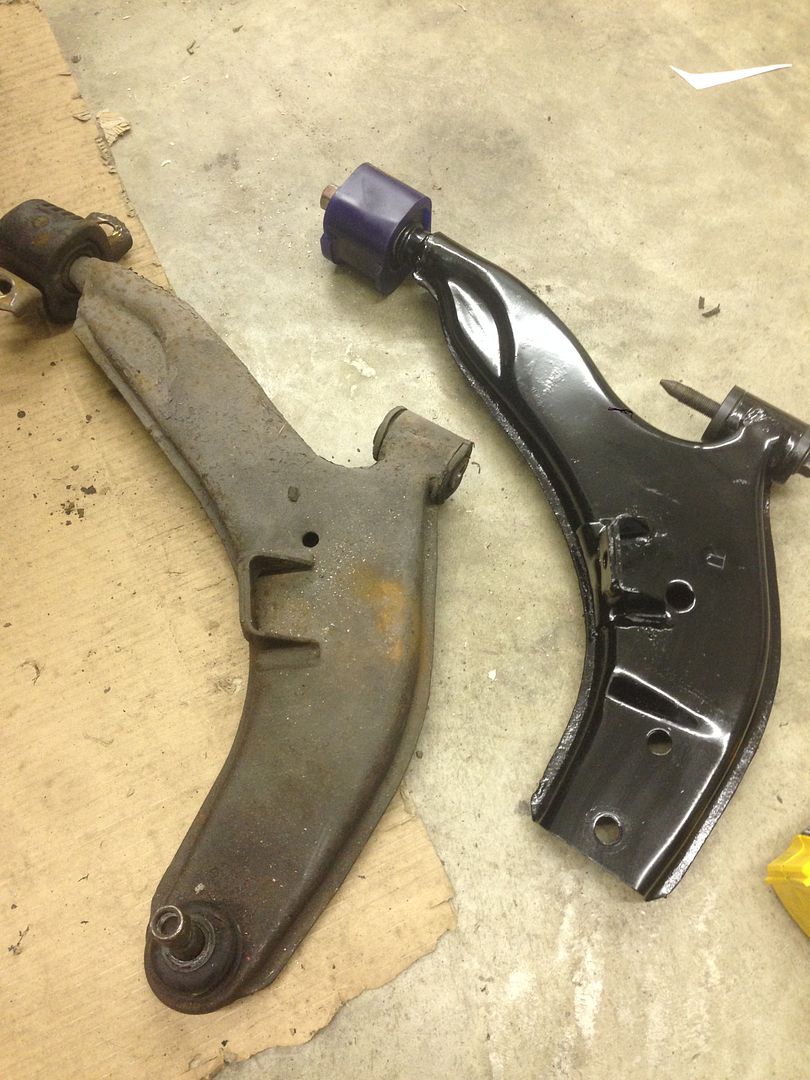 A few of the custom bushings my buddy made for me.
Since I had everything off the car I decided it was a good time to clean and paint the wheel wells. With a little engine degreaser, steel wool, and some elbow grease I got them all cleaned up.
Forgot to get a before picture of the drivers side fender well but it was equally as gross.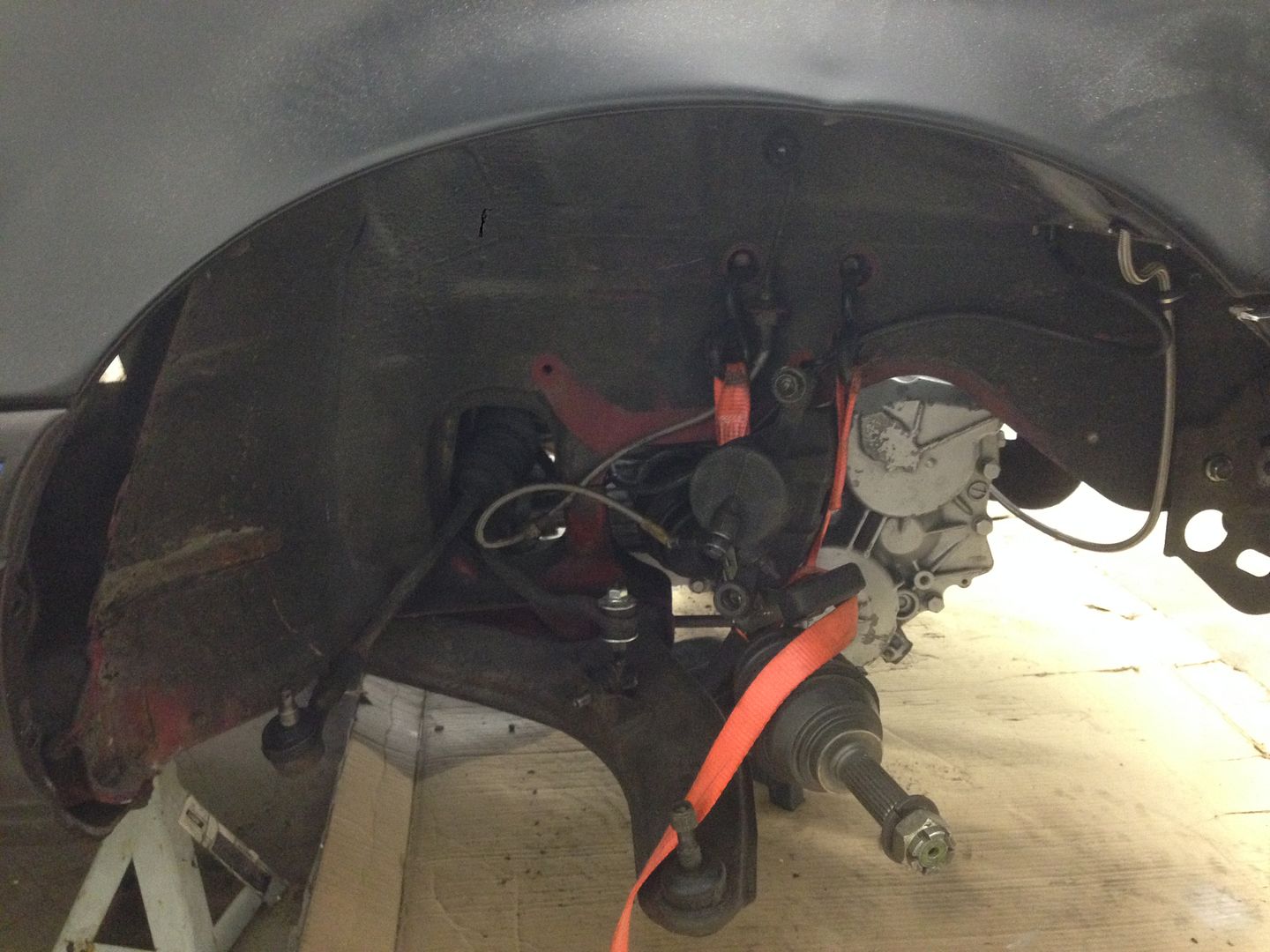 1/2 way clean
After painting