I am almost finished with the 5 lug swap up front. All I need is a tap that matches the inner tie rod threads. It is not 12mm x 1.25 as previously thought. As soon as I figure it out I can make my adapters. I also need to notch the struts a little bit more to get proper camber.
The rear will have to wait til next week.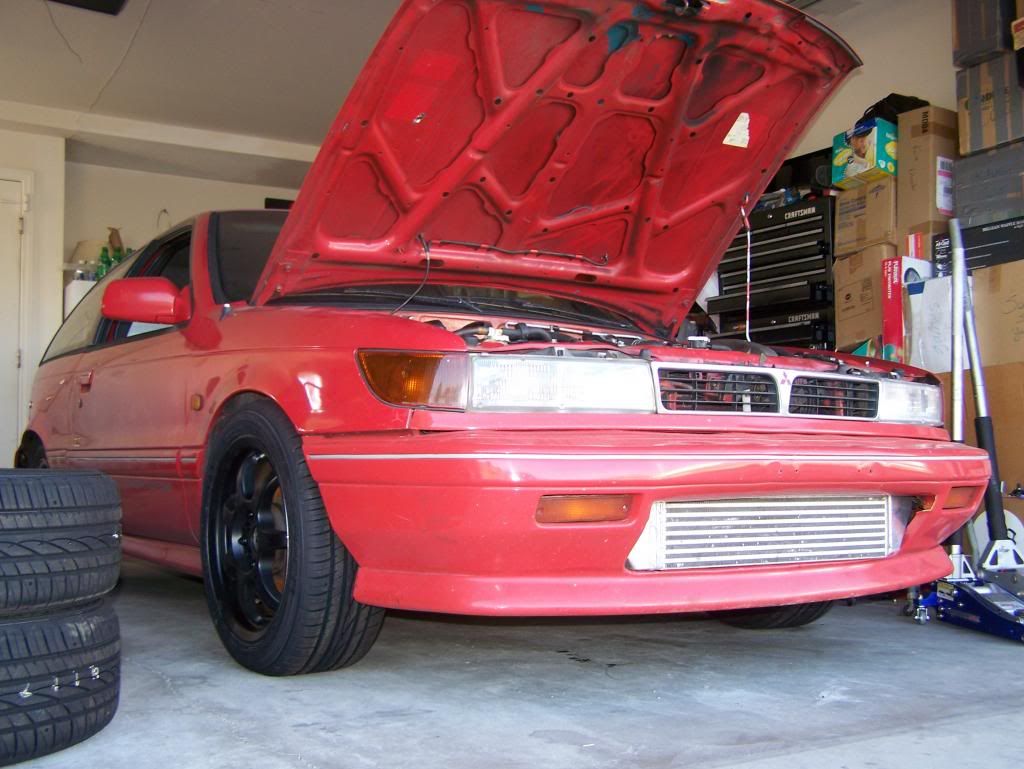 I've been wanting to put the 2G airbox back on the car because the intake air temps have been crazy high with the open filter. So I took a little time today and made it happen.
I had already made the mounts for the box a while back.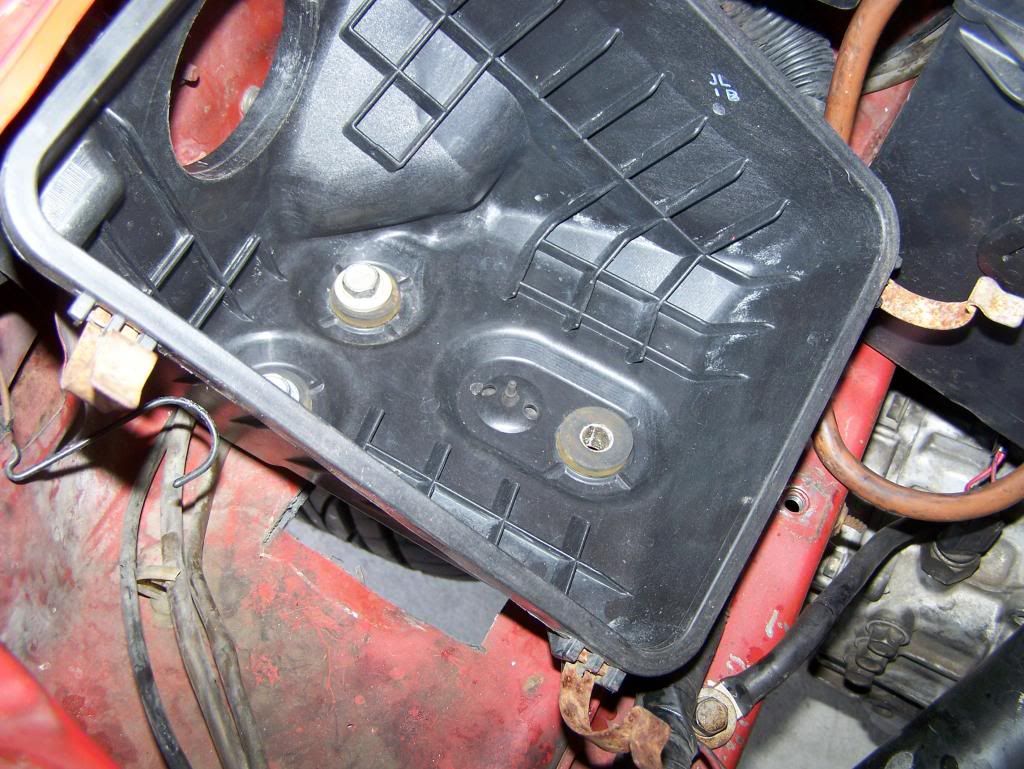 The previous owner had already cut this rectangle opening I just modified it a little bit to fit a 4" round tube.
I used a 3.5" hose to make the template. (better to start with the hole too small and slowly work it to the proper size)
I had some 4" pipe sitting around to cut up.
Here it is riveted in place. Eventually I will weld it into place and fill in the holes.
I also had a 4" 90 degree left over from another project. I just turned it forward away from the tire. In the future I could make a ram air with a funnel mounted in the blinker hole.
Bottom view
Top view, looking through the now modified air box.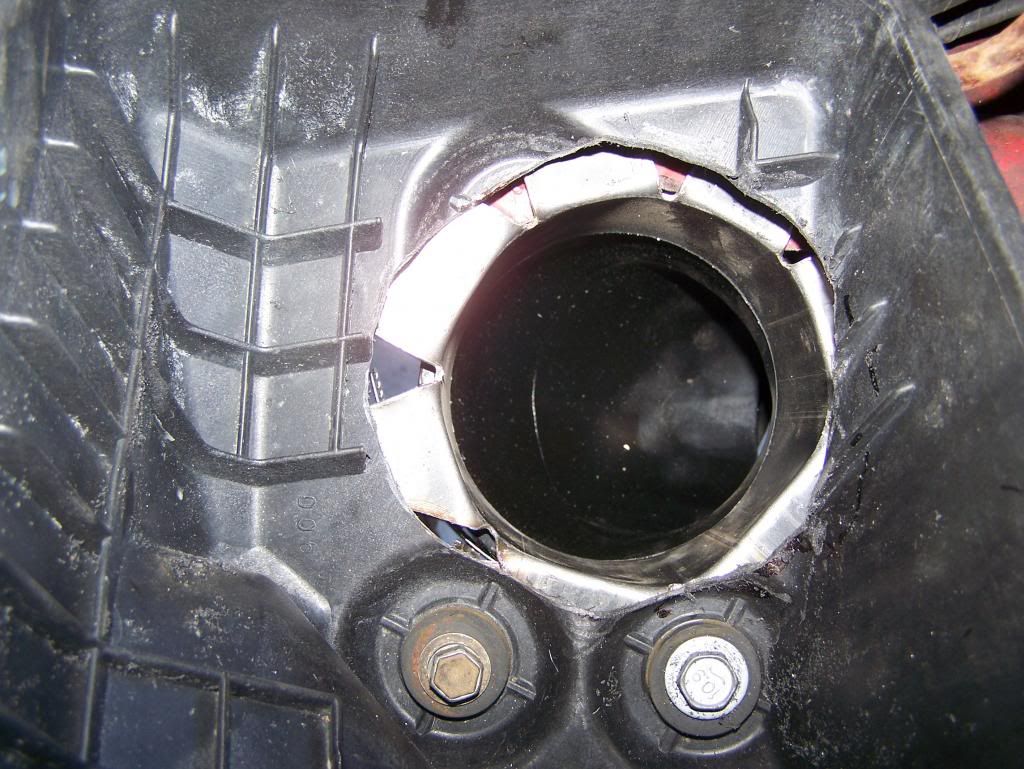 The fuse box had to be moved and I still need to make a proper battery tray but I managed to cram 10 lbs of ish in a 5 lb bag.