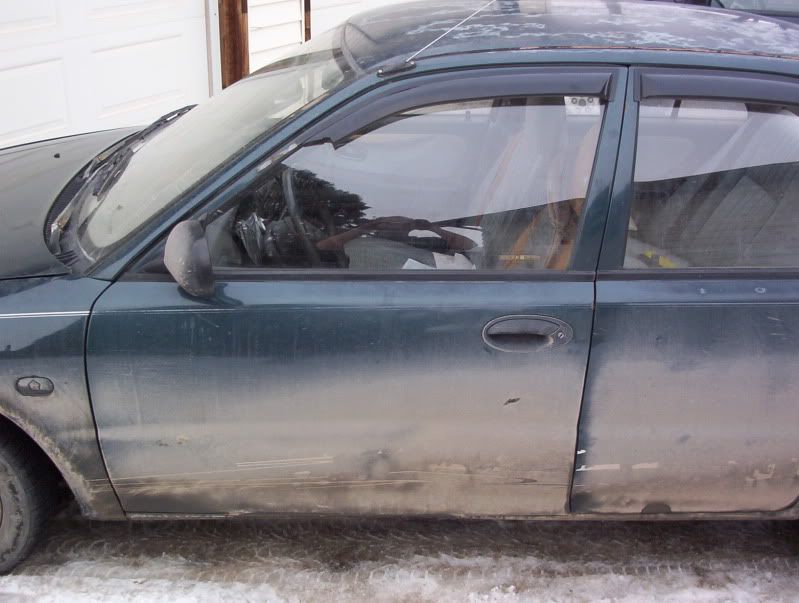 If you look closely you will see the boost guage duct taped to the column, this is probably temporary unfortunately. You can also see the ridiculously awful state the seats are in, the whole interior is just pooched. And there is a big dent in the driver door.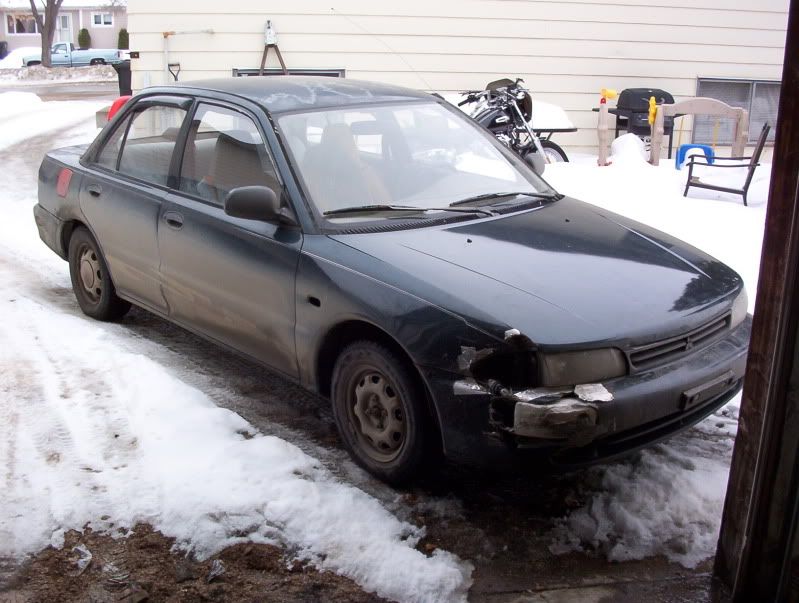 Here is another sick sleeper shot. Actually this build is so sleeper there is not one angle you can look at it to find any clues.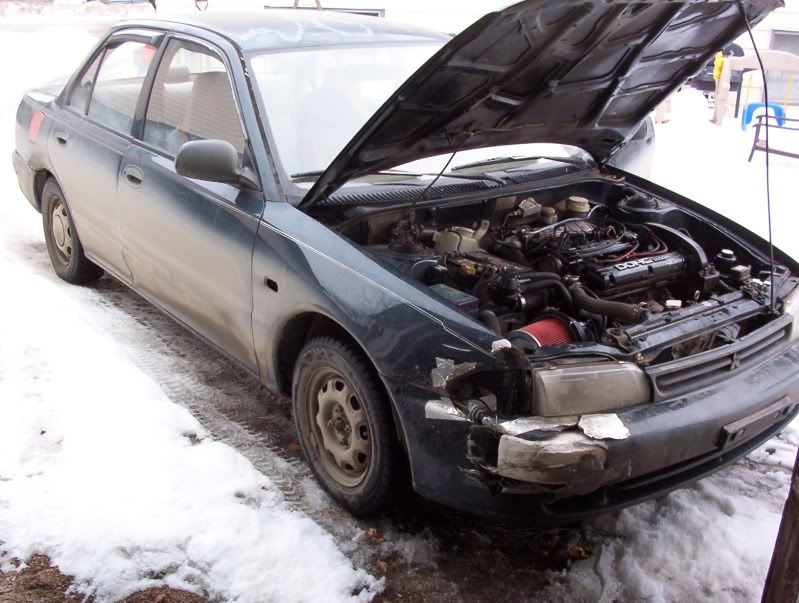 Until you pop the hood of course.
I do intend to fix the corner lens and front bumper asap, btw. I went to the cheap junkyard today to find out they crushed a LOT of parts i wanted. Ill have to go to the expensive junkyard now.