I searched and searched and couldn't find much about the FFD eBay lsd insert. I figured it would be like most eBay parts and would do anything but "bolt in", but know write ups or reviews. So, I decided I would save about $80 and order it. The seller claims that the springs are already upgraded to perform better than the phantom grip. With my transmission already being out I knew it wouldn't hurt to try. I have never torn apart a tranny before so this was all a new experience. I followed the vfaq on the BMT lsd insert exactly. It was the most helpful of all.
Getting the tranny apart was pretty easy. The only thing that you really had to be careful about was prying/pulling the 5th gear assembly apart.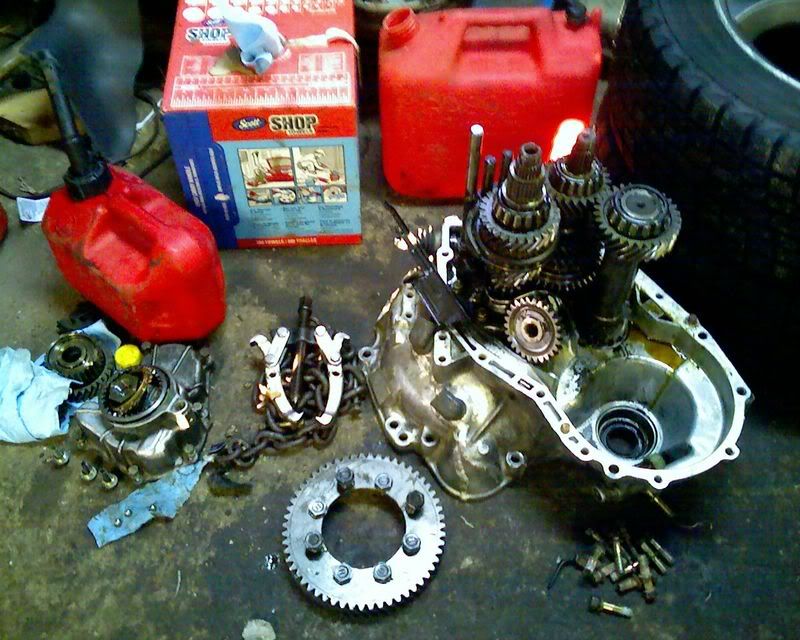 That is when I had everything apart.
I next pounded out the orignal small and large pin in the stock diff. These basically fell out and I didn't have any trouble with them at all. Next, I began to squeeze the insert closed with a vice and lock it closed with the pins and plates. As soon as I released the pressure the little aluminum plates that came with the lsd broke and sent parts flying everywhere.
Once I found all the parts I went ahead and made my own plates in my two minutes using a piece of mild steel I found.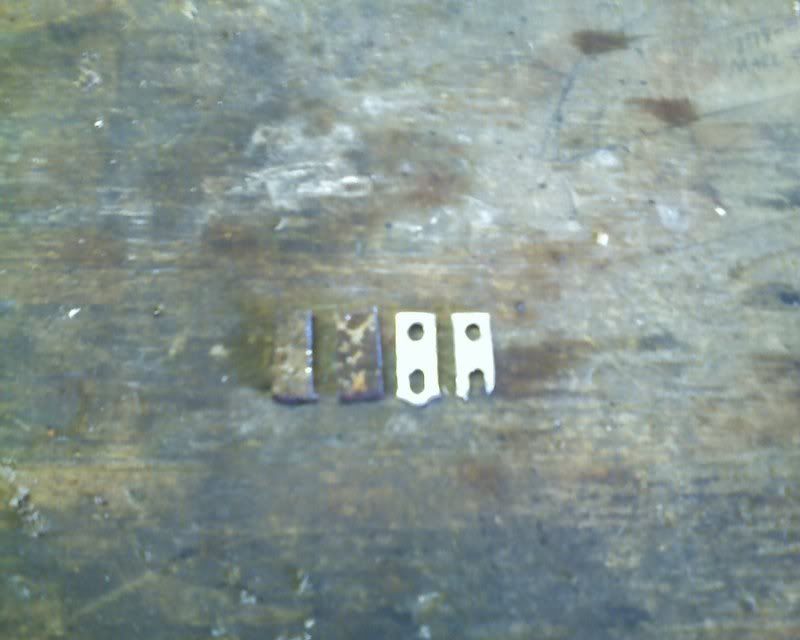 I know they look like crap but I spent a total of 2 minutes on them.
I tried it in a vice with my new "custom" plates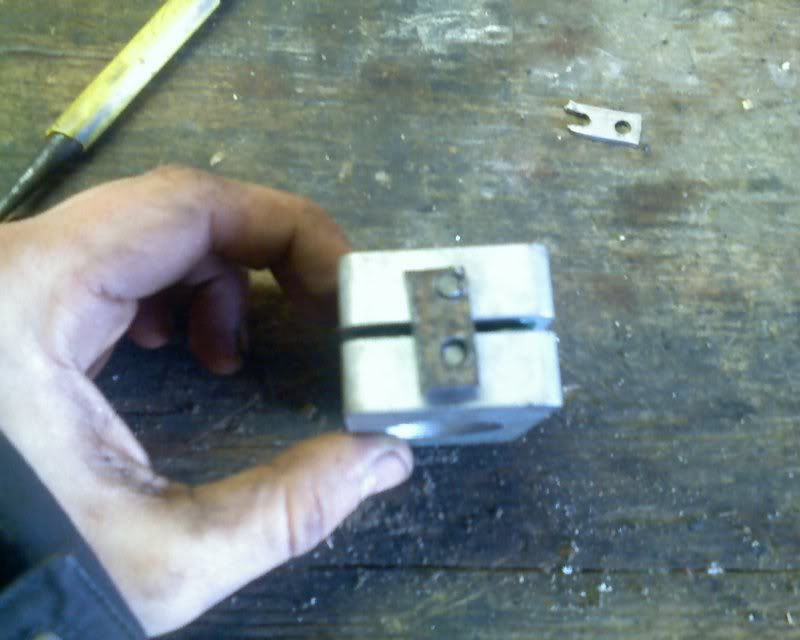 It seemed to be holding. I then tried to pound it into the diff. This was easier said than done. The first time I hit it one of the plates slipped off and sent parts flying everywhere for a second time. On the second time, I just kept tapping and it eventually went in.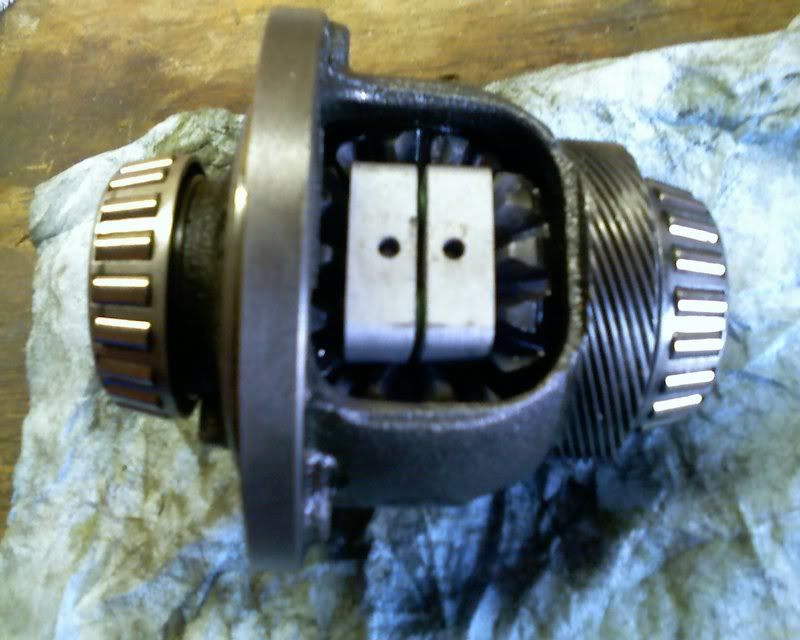 This is after I reinstalled both pins in the diff. seems to fit alright.
So far, the lsd insert hasn't been too bad, besides the plates. I haven't had a chance to try it out yet as I am waiting for a few tranny parts. I will add to the post once this is done.