I got my hands on, what I think is a rear disc setup, for the "84-"91 1st generation fwd colt vista wagons, I heard many rumors about how to swap over to rear discs, but I never found any information or specifics, so I'm making a how to here for other members.
I've been wanting to swap over to rear discs for a while now, the stock rear drums are good for a stock vista, but I needed new rear brakes for my wagon, and I figured why not upgrade them while I'm in there.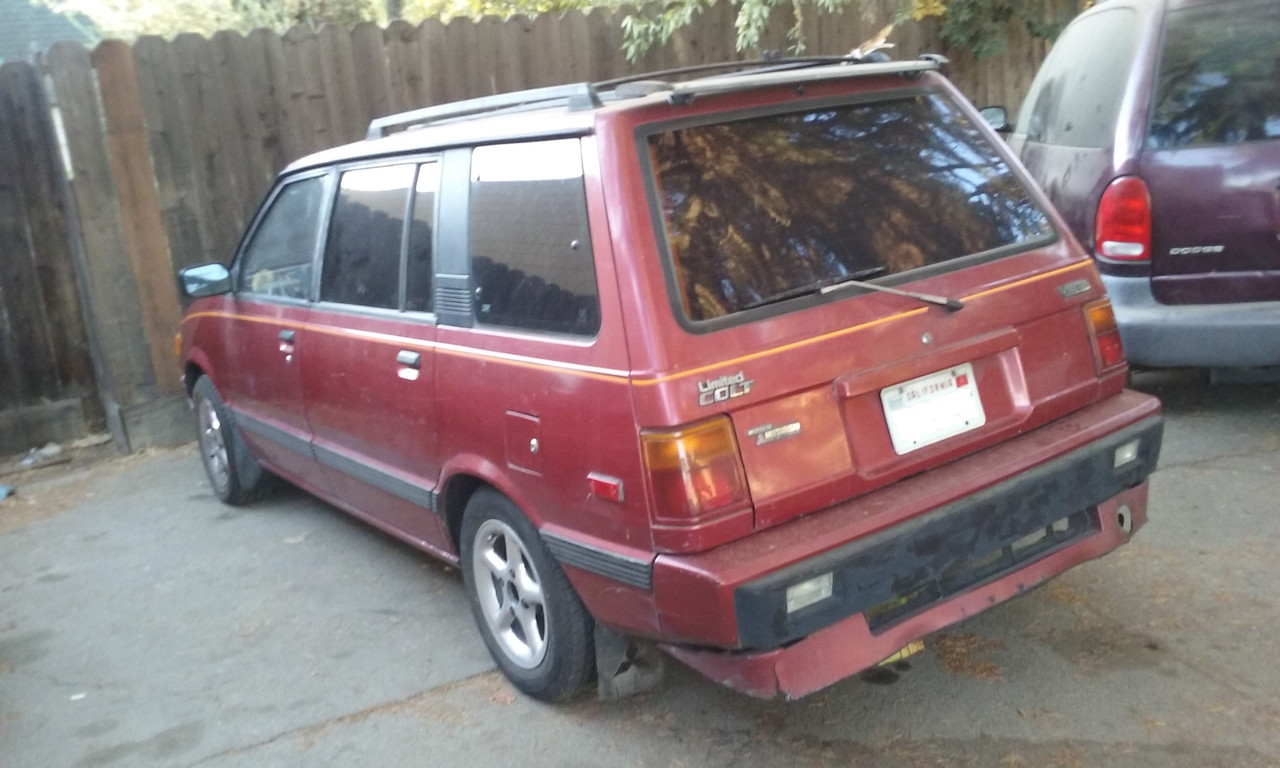 if your wagon looks something like the one pictured above [and is FWD] this thread is for you.
so heres how it all began, I went to a far away pick and pull, because a good friend tipped me off that there was a 6 bolt 4G63T at this yard...so I went out there and pulled it, but on my way out I spotted an odd 80s looking Mitsubishi [see link below to get an idea of what it looked like] I like seeing these retro Mitsubishi cars out here.
http://japanesenostalgiccar.com/kidney- ... in-the-us/
note it did not have the v6, and it was not a sigma, it was a plan Jane 1987 Mitsubishi Galant [build date "86 on Galant], it had the rare 2.4 liter SOHC 12 valve 6 bolt G64B with 5 speed manual [same as 4G64 6 bolt] I was tempted to pull it, and maybe go 2.1 long rod de-stroker or full 2.4
but I realized that I already yanked a 4G63T out already, and there likely wont be enough room in mirage for 3 engines
but at this point I discover that the rear brakes are disc i figure I could use them on a mirage but then I notice that they are not like the "89 dodge colt / mitsu mirage gt rear disc setup... the rotors and the hubs are of one casting... I think who cares I'll pull them anyway, maybe I can use them for something else [I was right
].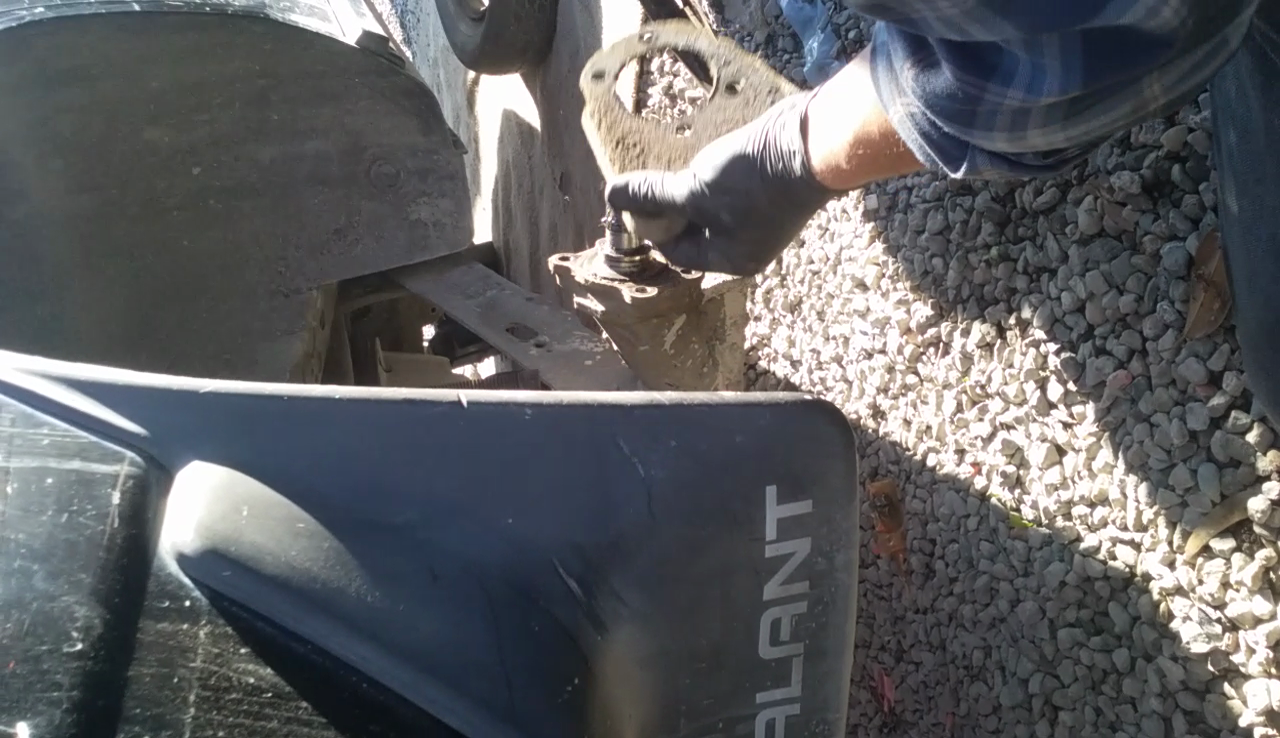 I pulled the,calipers and their mounting brackets, dust shields, rotors, e brake cables.
the rear calipers are almost exactly the same as 1g dsm ones so you might be able to use them on a vista.
Sigh I then got out of the pick n pull... ... ... it was a lot like the video in the link below
thats me every-time I leave a pick n pull.
https://www.youtube.com/watch?v=Rnrl8cLgm7k
As you can imagine all of the above is what I intend to put on my "87 Fwd Colt Vista,
If there is a large enough demand for rear brackets let me know, and I'll see if 89mirageman can clone a few for other members on here, I think these will also work on the rare Mitsubishi Tredia/Cordia platforms as well.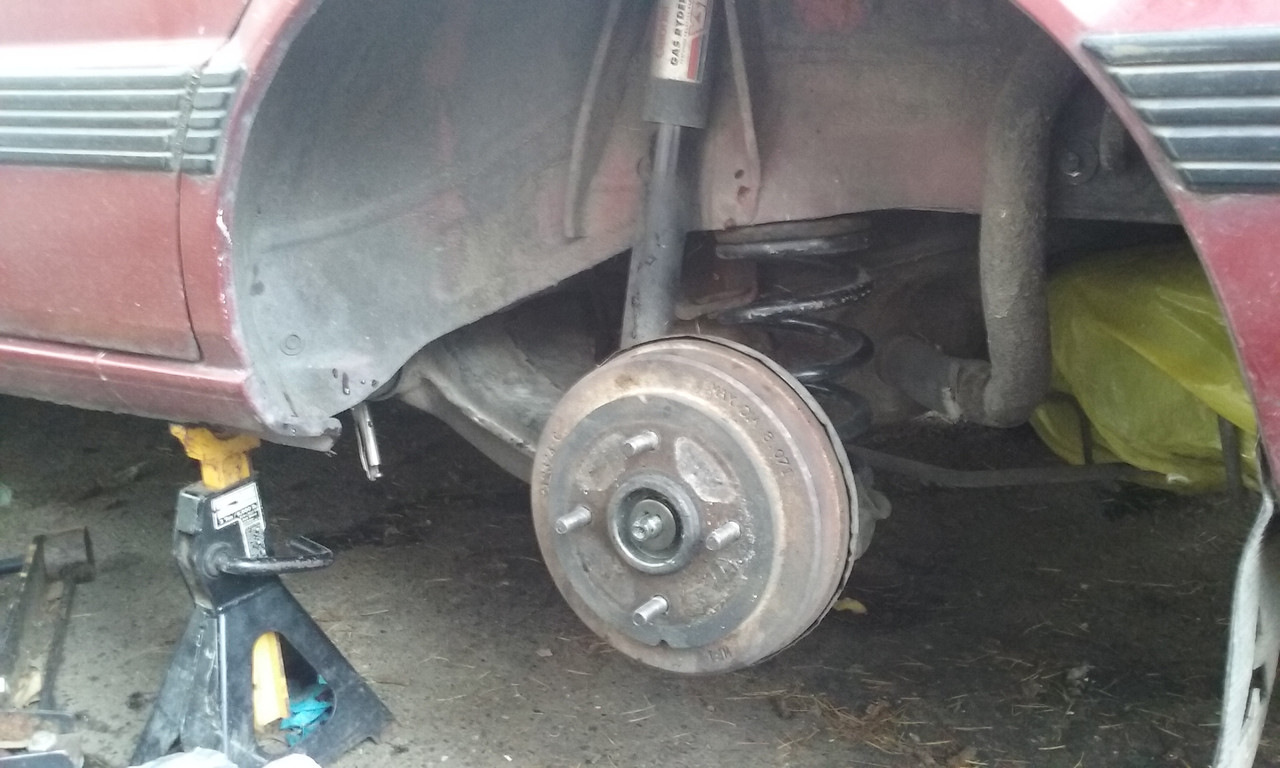 Stock rear drums pictured above... there days are numbered.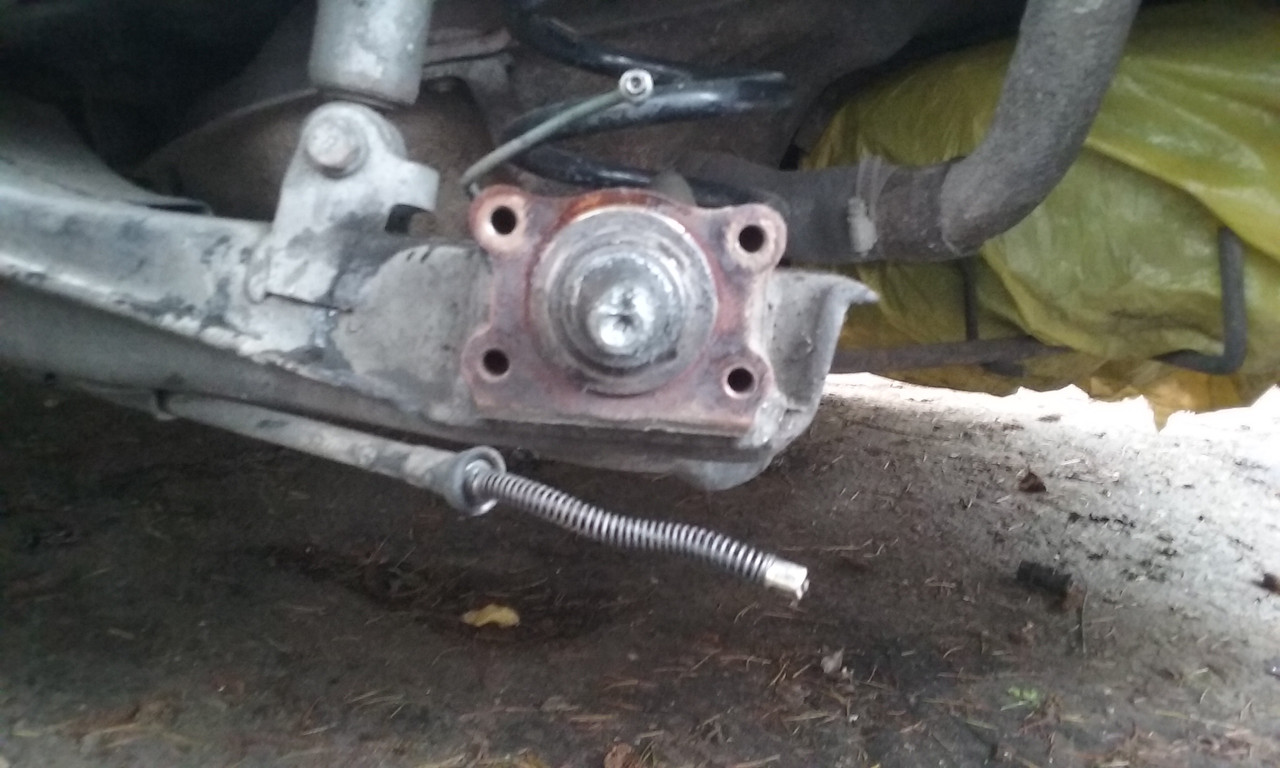 Everything drum related removed.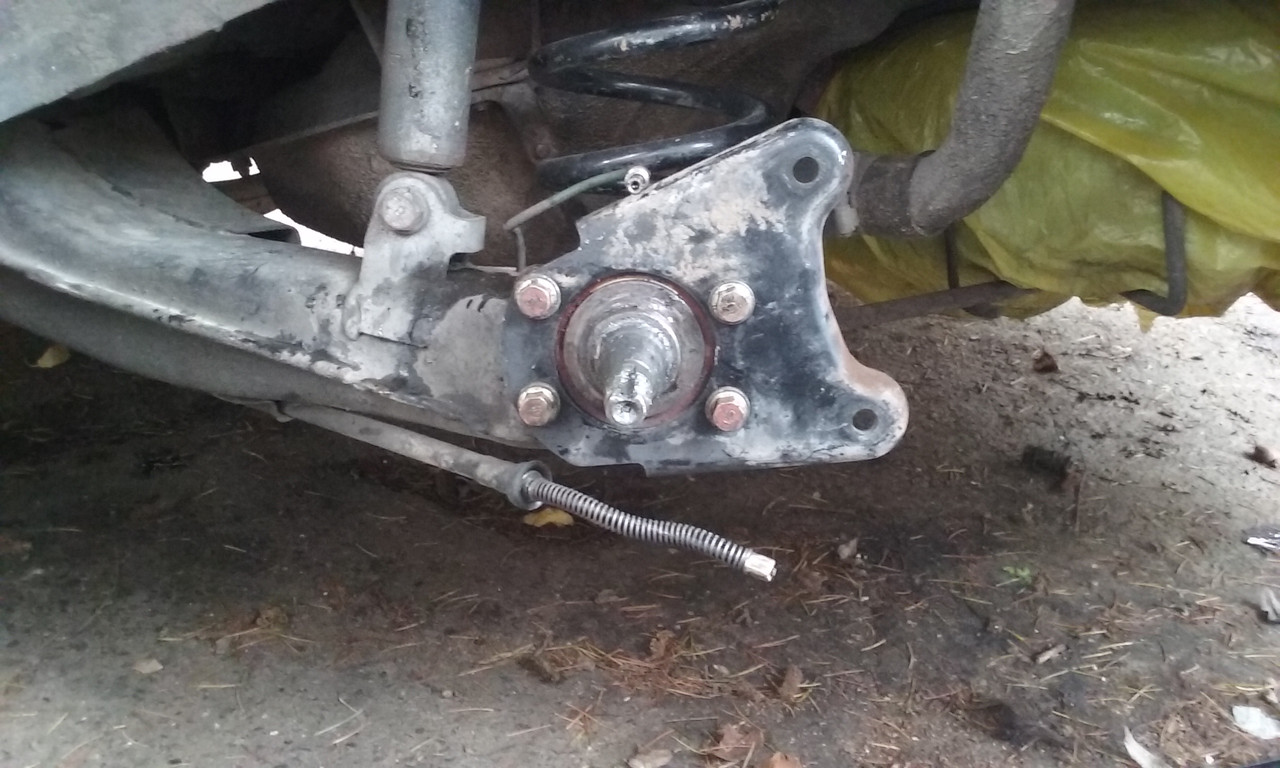 Test mounting the caliper mounting brackets, all of the bolt holes line up perfectly
.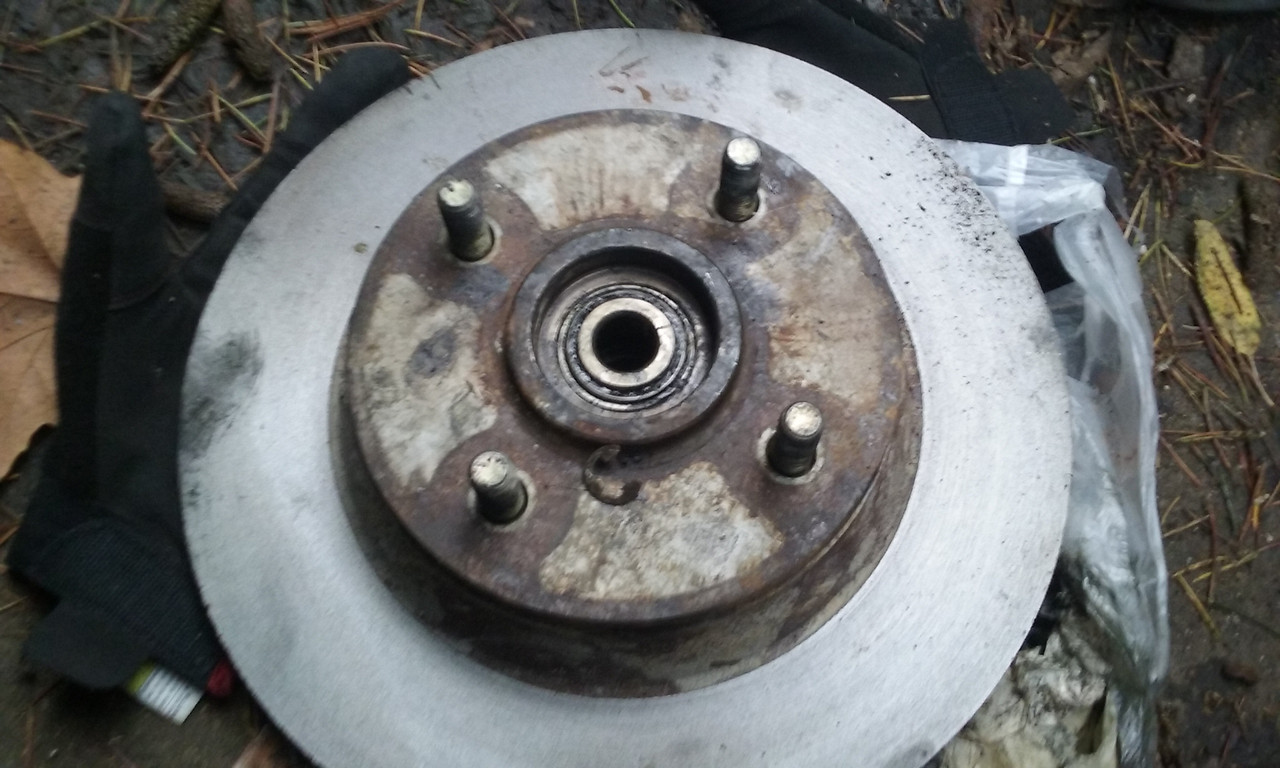 More good news was the rotors/hubs had enough meat left to resurface them, so I had that done.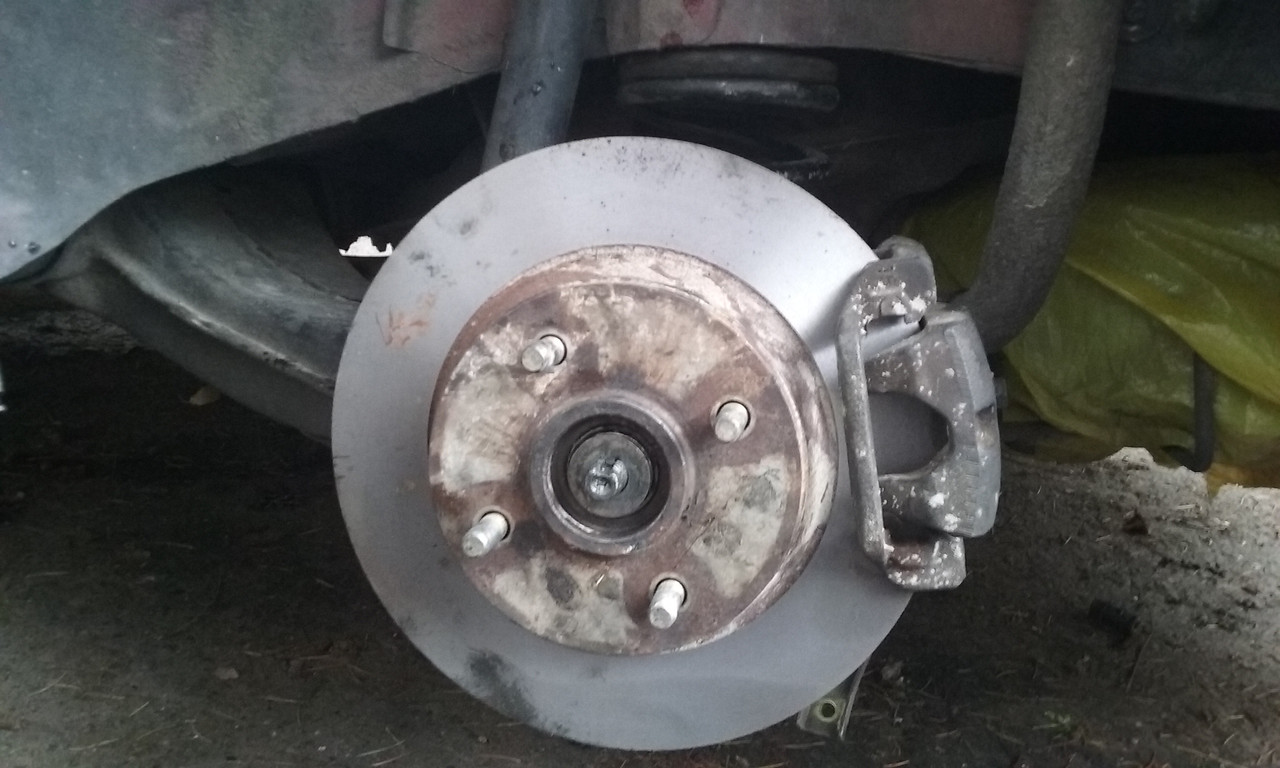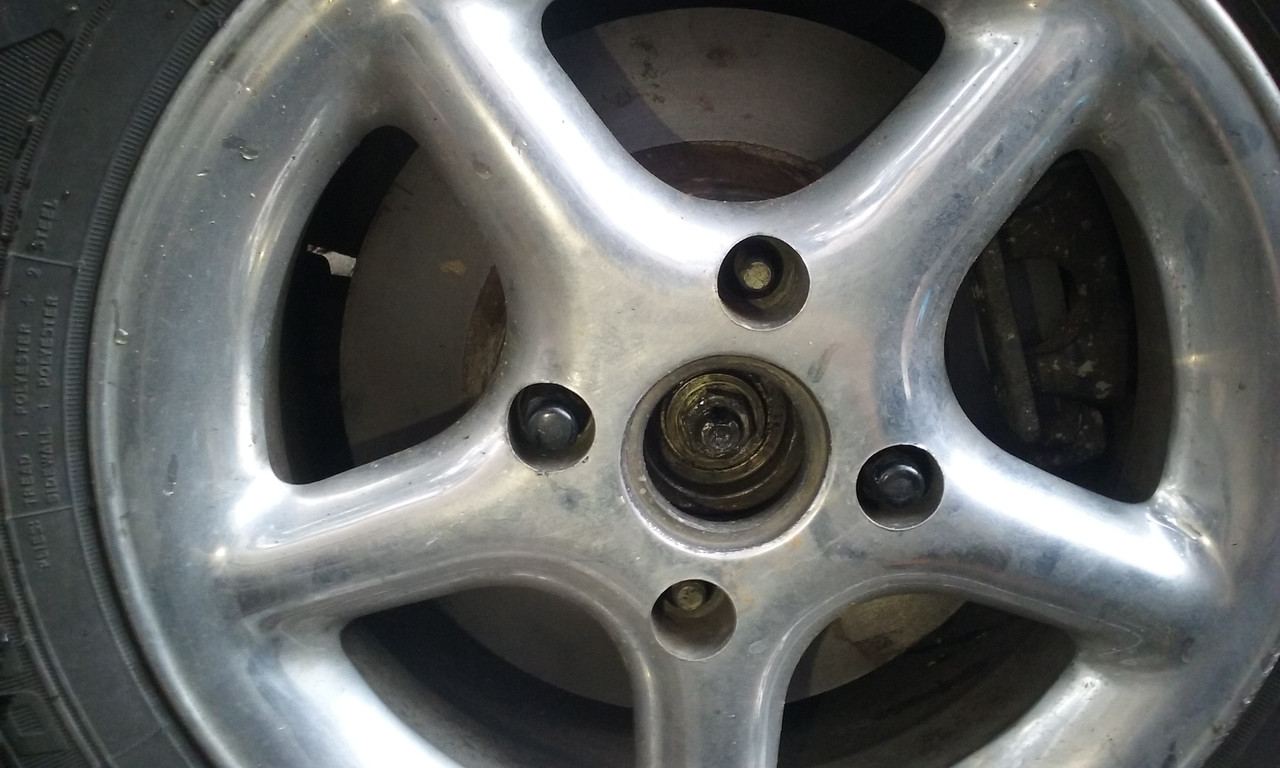 All mocked up [in case your wondering they are 14 inch eagle alloy rims]... Thats as far as I got then I reverted back to stock drums
, but not for ever, I will swap these to disc, but I want everything cleaned up a little better, and I also need to get brake pads, but I just had to know if it was possible, well from a fitment standpoint anyway, I have to say its spot on almost as as if it was meant for the vista, I plan on painting the calipers and the brackets maybe even powder coat them.. when I get the chance.
I will update this post with other brake mods for my vista, mainly because thats what I intend to do... well over time, I might have to swap over to the lancer OZ racing rims in order to clear the front 3000gt calipers, which I'm also gonna put on the wagon along with expo knuckles, I might 4G63T swap the van in the future, and upgraded brakes are a must when you throw more power at any car not designed for it.